In this weekend's Barron's we get a panoramic view of what ten top Wall Street strategists are thinking about now until year-end.
Here's Vito Racanelli:
Barron's recently checked in with 10 Street seers, whose consensus view is that the S&P will reach 1700 by year-end, 4% above Friday's close. If these prognosticators are right, the market will log a 19% gain for the full year, compared with last year's 13.4% advance. Unperturbed by rumblings of rising interest rates or another budget brawl in Washington, some strategists see the S&P hitting 2000 or more in 18 to 24 months.
and the Brady Bunch graphic: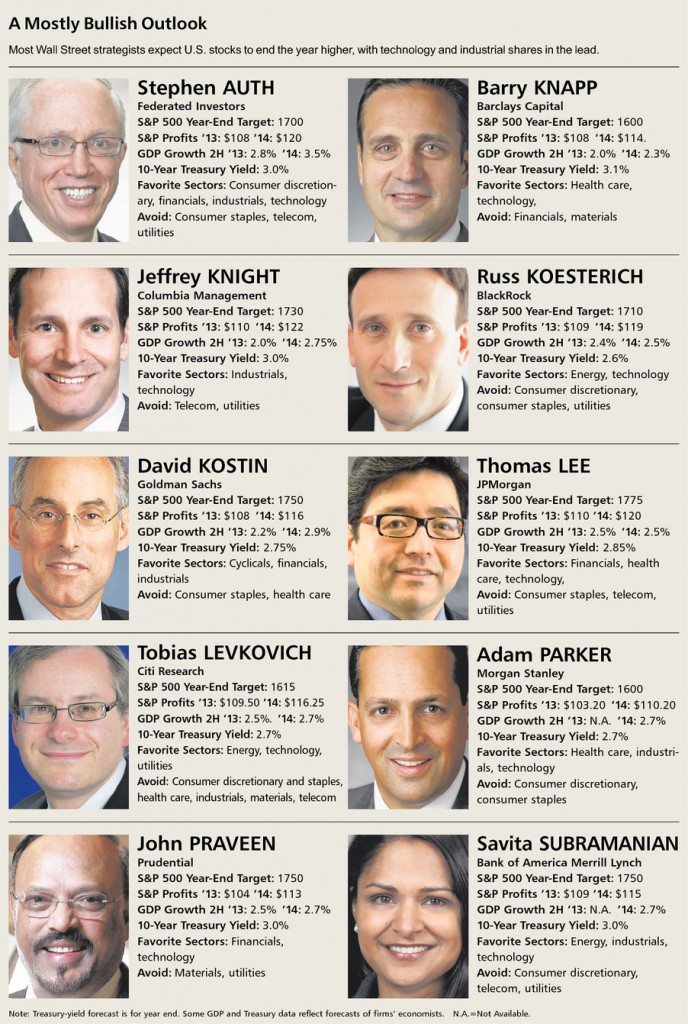 Hold off on the kneejerk reactions and shit-talking, try to remember that the optimists like Tom Lee have been nailing it while Adam Parker's been playing catch-up at every turn.
Source: