Sorry, but here's the truth via Tim Fernholz at Quartz:
Monday is Labor Day in the United States, the holiday that celebrates the economic contributions of workers. Measured as a share of the national economy, though, that contribution is less than anytime since 1947.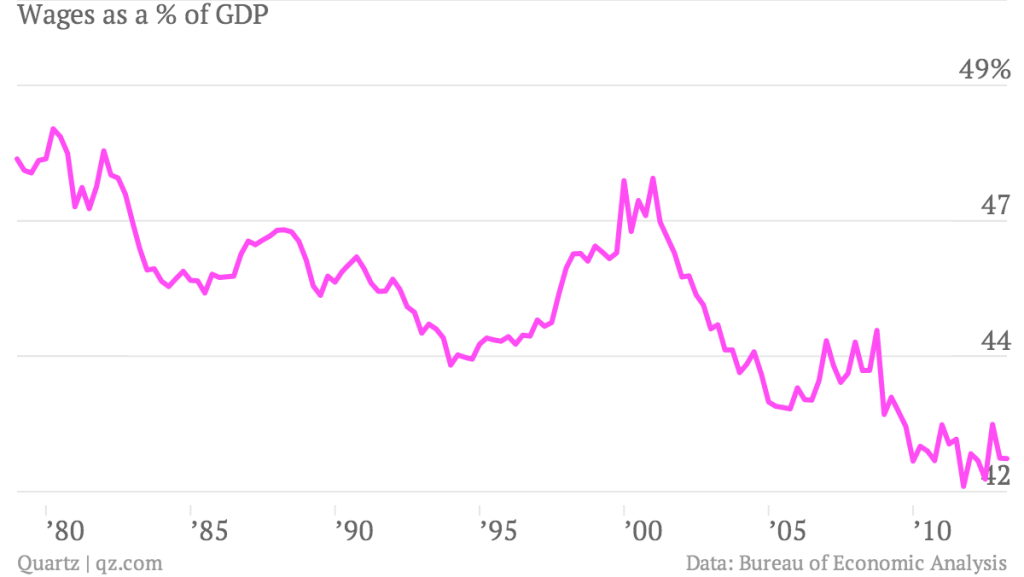 Josh here – the other side of this coin is that while Labor or losing, Capital is winning – big time.
Tim points out that corporate profits are 11% of GDP, the highest rate in more than three decades.
Sorry.
Source:
Two charts to ruin Labor Day: US labor is worth less than ever (QZ)