Are we close to the end of a correction once the market prints a 90% down day (in which 90% or more of volume on the exchange is in declining stocks)?
My pal Jonathan Krinsky, chartered market technician and analyst at Miller Tabak + Co in New York has done a fair amount of work on this topic so far in 2013. His note from this morning shows that they mean we're at least getting close.
NYSE Volume in Declining Stocks Exceeds 90%
We mentioned above how 92% of NYSE volume was in declining stocks. Readings above 90% are quite rare, we have only seen 5 other instances in 2013 with closing readings of 90% or higher (arrows on chart below).

While all of these instances occurred near the lows for those prior corrections, it is important to note that each  time the initial instance was not THE LOW for the correction.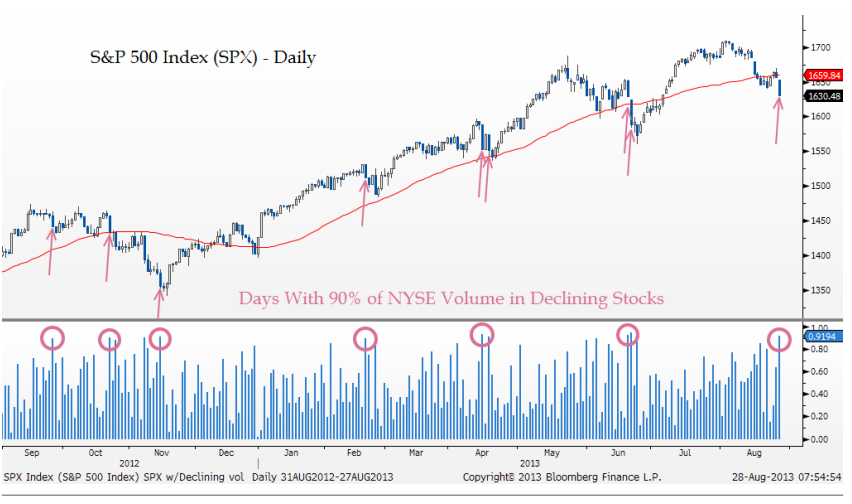 Source:
Miller Tabak + Co