12 out of 22 major economies showed economic expansion in July. Lukewarm conditions around the world frustratingly continue.
via Merrill's US / Global Economics team:
A reading above 50 reflects expansion while below 50 indicates contraction. In this regard, there were 10 countries in negative territory and 12 in positive. Of particular mention,  Germany, Italy, the Netherlands, and Poland shifted from contraction to expansion, while Turkey and Russia moved in the opposite direction. Spain inched down into contraction from breakeven.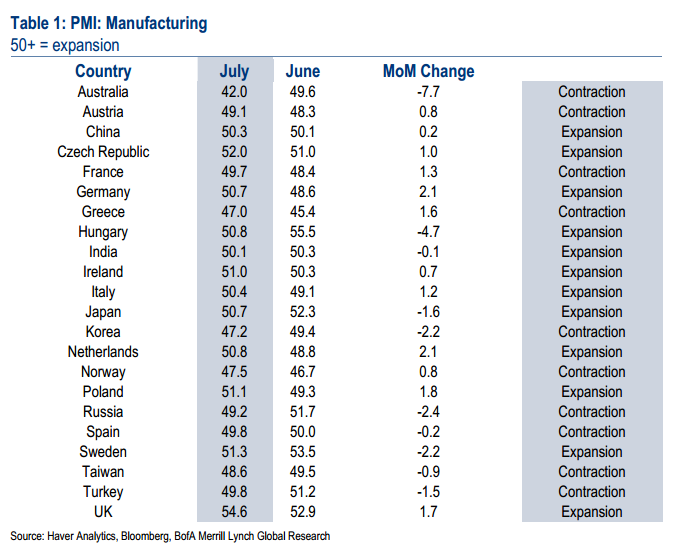 Source:
BAML