Conventional wisdom circa year-end 2012, winter 2013:
Among the deepest cuts to government spending under the sequestration terms would be to the defense budget. Many defense stocks have been underperforming the market as a result of investor anxiety about spending cuts, and this trend could pick up momentum going forward if no deal is reached.

Many defense companies depend on government largesse to drive growth and the gravy train could be coming to an end. Major government suppliers such as Raytheon (NYSE: RTN), Lockheed-Martin (NYSE: LMT) and Northrup-Grumman (NYSE: NOC) are exposed.

All three of these stocks have been noticeable underperformers and are down on both a six-month basis and year-to-date — time periods where the S&P 500 has recorded strong gains. Overall, it is not a particularly good time to be a global defense contractor, as the developed world is dealing with steep public sector debt and forced austerity.
It doesn't matter where or from whom the above sentiment came, it's pretty much what the consensus was so sure of.
The only problem is, someone forgot to alert the defense stocks themselves: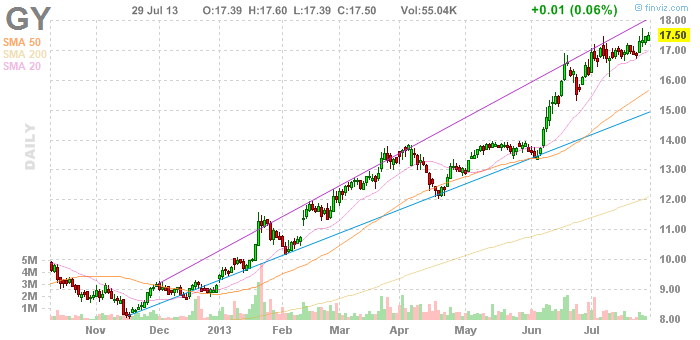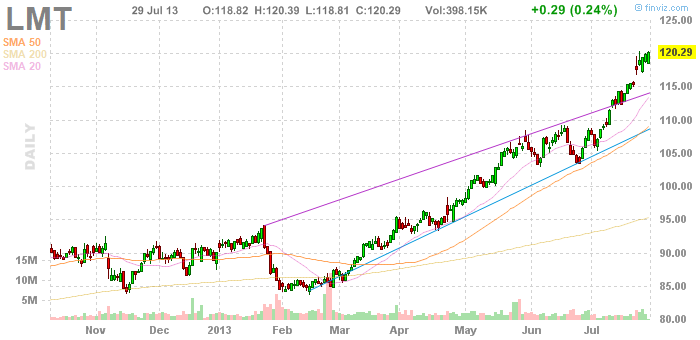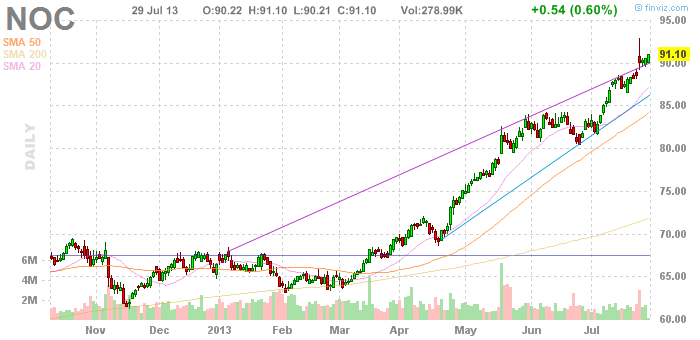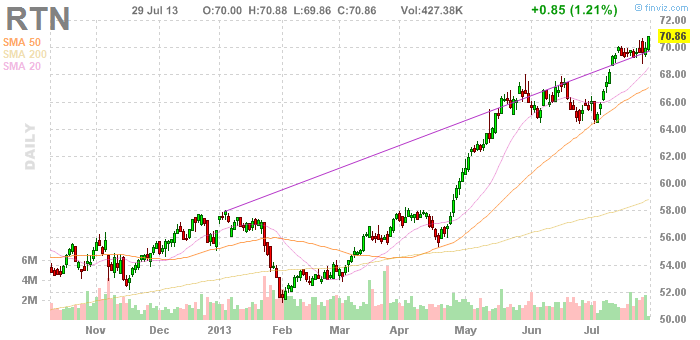 Oh well.