I hate the term "smart money" but I do like to discuss and monitor what big money is doing at all times. Because big money gets plenty of stuff wrong but it does move the market.
Via Charts Etc, the big institutional money continues to flow out of Apple, despite its recent hare price recovery.  Below is a money flow chart of Apple: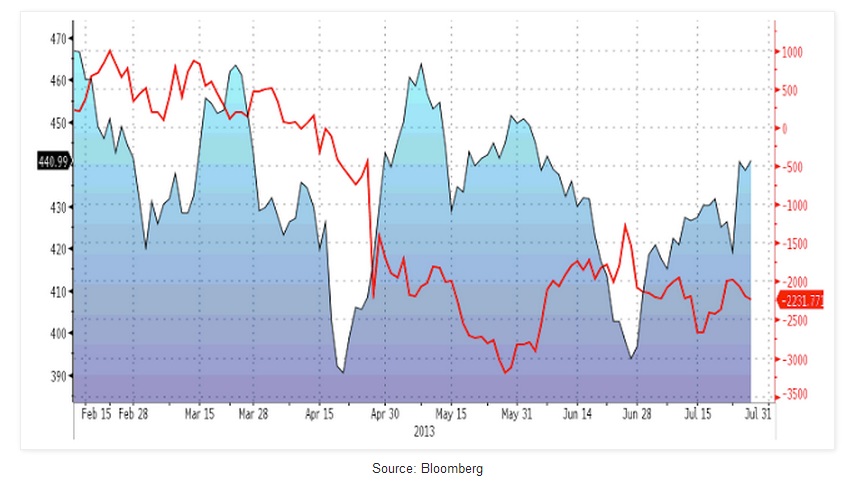 In general, money flow (red line) has been negative for AAPL all year, inferring underlying distribution of the stock. Even as price has risen this month, money flow has not confirmed, remaining negative.

A longer-term chart shows that it's been prudent to have money flow confirm price action.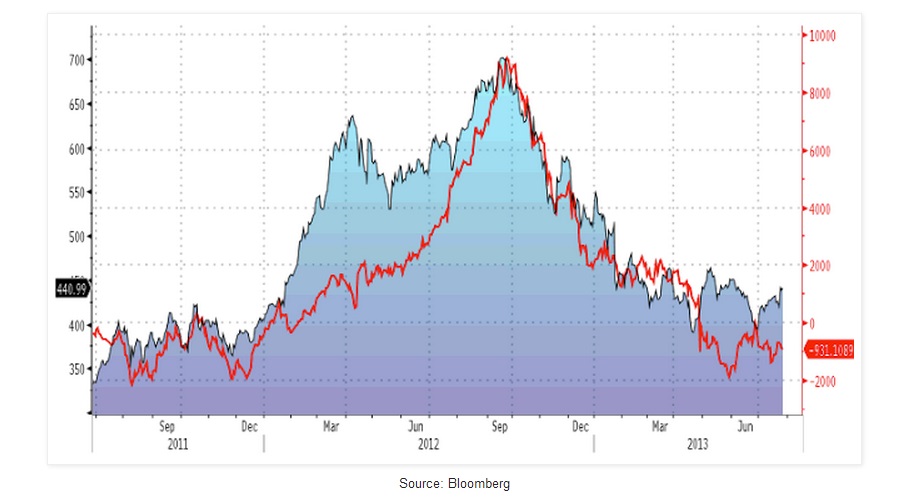 Source: