The first half of 2013 is officially in the bag (I have no idea how this is possible, I feel it it was just New Year's Eve…) and the investment market scoreboard is in stone.
Here's Matt Boesler's chart from Business Insider: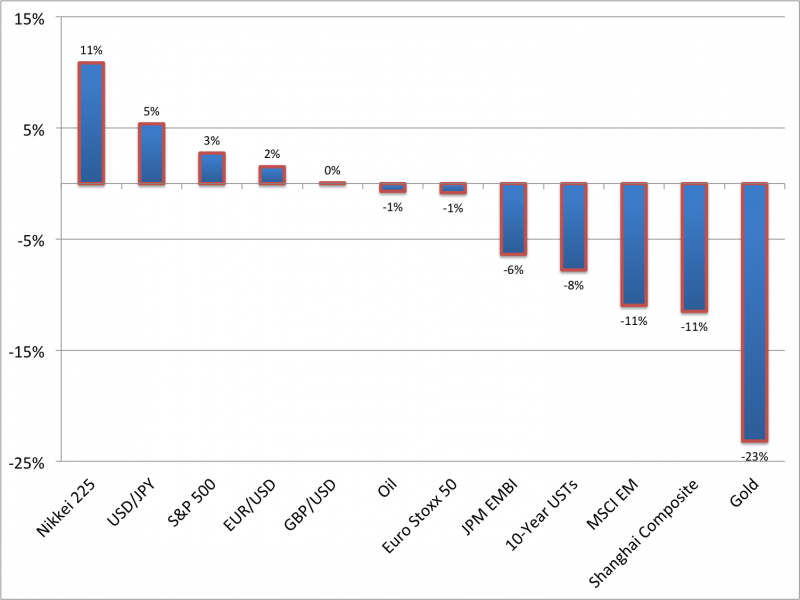 Most of it was hard to see coming but the US and Japanese stock leadership was not. That was a no-brainer. The Fed told you stimulus was going to be gigantic and open-ended, corporate profits were increasing thanks to monstrous buyback activity, meanwhile home prices were flying and hiring trends were improving.
The crashiness of gold and pronounced weakness in China, on the other hand, have definitely been surprising.
Source: