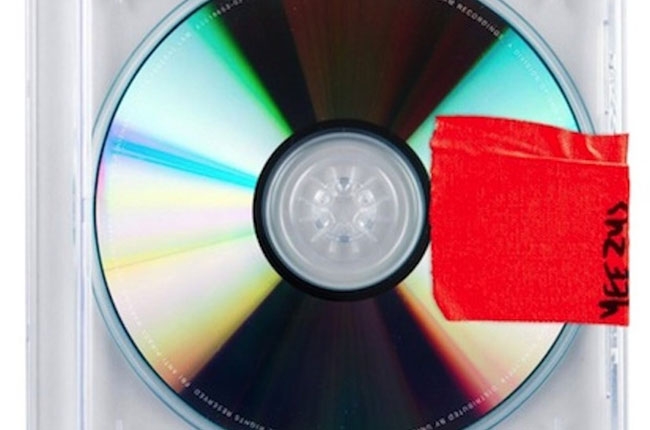 On Friday the new Kanye West album, Yeezus, leaked in its entirety four days ahead of schedule. This was the single most anticipated album of 2013 and Kanye is to this era as Stevie Wonder was to the 1970's, a true artist who pushes the entire art form forward with each new release and consistently scales new heights of creativity just as others would be playing it safe.
Kanye doesn't really care about the leak, he's on record recently talking about how his marketing strategy is "no marketing strategy" and how his whole process is "about giving zero f***s at all."  At his listening party event, Kanye told journalists gathered (on a loading dock behind Milk Studios) that the way to sell more music is to make better music. This almost sounds like a novel idea in the age of Wal-Mart tie-ins and viral video campaigns.
The legendary Rick Rubin, who is listed as the album's executive producer, spoke to the Wall Street Journal this week about the process of getting the album together at the last minute, which was no joke:
Can you recall a scene from the sessions that might help people understand his method in the studio?

We were working on a Sunday [the same day West attended a baby shower for girlfriend Kim Kardashian] and the album was to be turned in two days later.  Kanye was planning to go to Milan that night.  Five songs still needed vocals and two or three of them still needed lyrics.  He said, "Don't worry, I will score 40 points for you in the fourth quarter." In the two hours before had to run out to catch the plane, he did exactly that:  finished all lyrics and performed them with gusto.  A remarkable feat.  He had total confidence in his ability to get the job done when push came to shove.
I'm not going to review Yeezus here, I've only been through it one-and-a-half times and these ten tracks definitely require a lot more than that to process. What I will say is that his last record, 2010's My Twisted Dark Fantasy, was the first major album of this decade and has not been surpassed by anything put out by a rapper in the ensuing three years. And the new record is nothing at all like it, which takes courage.
If you haven't tracked down the bootleg, your wait is over this Tuesday on release day. In the meantime, the critics are universally blown away (4 and half stars from Rolling Stone!). They know they are hearing something totally unique and new, and they are able to leave aside Kanye the reality show and focus on the music itself.
Check this out:
Kanye West – Yeezus (Rolling Stone)
Kanye West, 'Yeezus': Track-by-Track review (Billboard)
Reviews for 'Yeezus' Are in: Critics Like Kanye Almost as Much as Kanye Does (Yahoo Music)
Kanye West's 'Yeezus': Our Impulsive Reviews (SPIN)