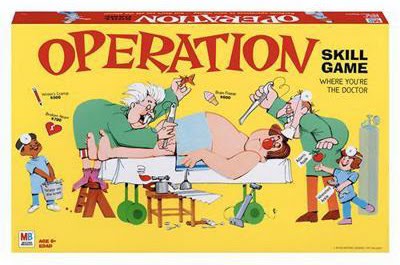 For some reason, the latest parlor game investors are being egged on and encouraged to play is "Guess When the Fed Will Say or Do Something!"
I'm trying my best to serve as counter-programming to the mental illness I see and hear everywhere on the subject. The idea that investors are going to be able to both predict the Fed's next move and figure out the right way to position their portfolio is the height of lunacy – especially given the fact that even the Fed doesn't know exactly what it will be doing or when it will be doing it.
I have a quote in the New York Post today to this effect:
"Don't play a game you can't win," says Josh Brown of Fusion Analytics, an investment advisory firm. "It's a fool's game for the small investor to think they can time this market."

Brown advises, "If you have 40 years' life expectancy, there's no way you should be in bonds yielding less than inflation. It's a losing proposition every year."
The Fed's last tightening cycle consisted of 17 consecutive 25 basis point rate hikes carried out over the course of more than two years. And this was with an economy that was absolutely firing on all cylinders with unemployment near record lows. We're not even close to being in that situation here in 2013 and people are running around acting like the Fed is about to pull a f***ing trap door lever in the middle of the night.
The idea that this sort of thing needs to be front-run by investors is completely rate-tarded. If you're running OPM based on this terrible misreading of the situation, I feel bad for the people listening to you.
Source:
No Ease On Down (New York Post)
Read Also: