From my friend David at All About Trends:
When one looks at the current trend off the November lows a few things stand out — namely the pullbacks in terms of the duration, the depth and the percentages they've pulled back.
Take a look at the daily charts below of the NASDAQ Comp and the SPX. They pretty much tell the story within the current trend.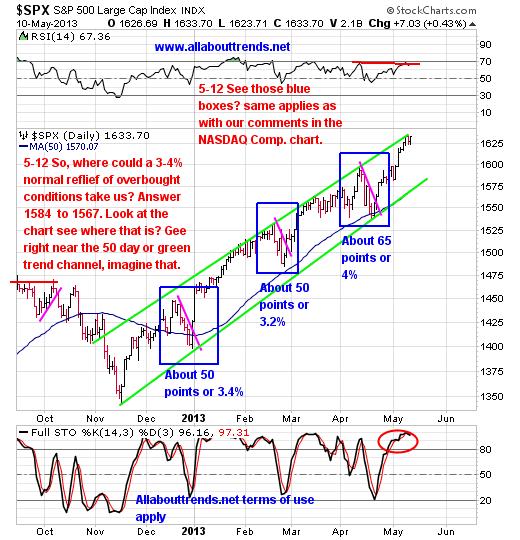 Source:
Follow @AllAboutTrends on Twitter