THIS JUST IN:
For the first time in eight years, America has all five of the largest corporations in the world by market cap. Sucks it, China. USA, USA, USA!
Amazing graphic by BusinessWeek below, click to embiggen: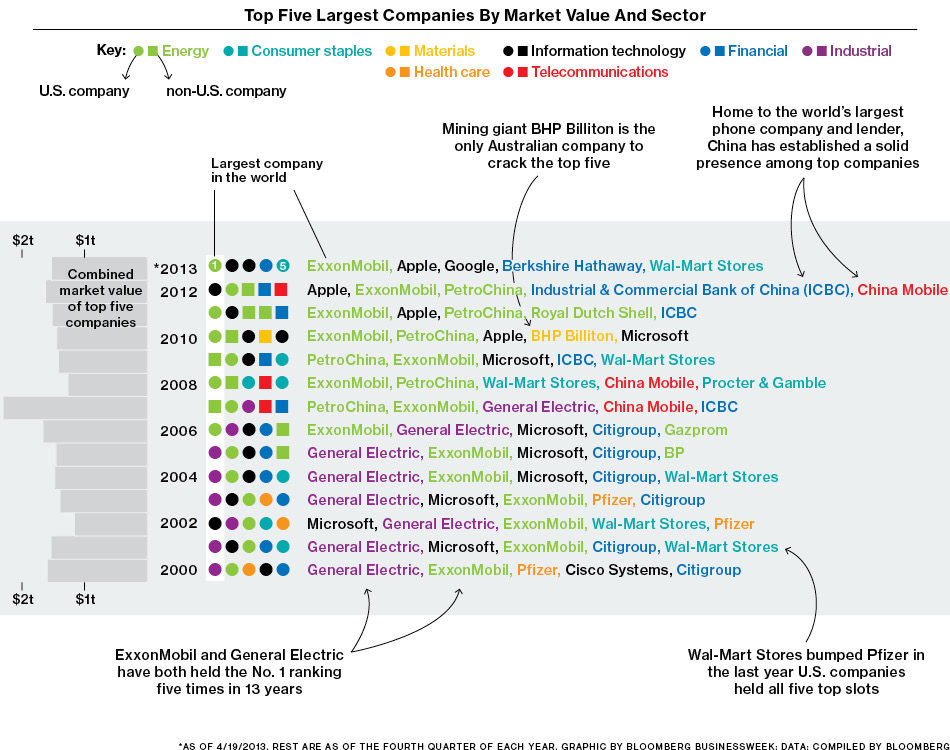 Source:
U.S. Companies Are Back on Top (BusinessWeek)
* half tongue-in-cheek, relax. No need to explain to me that all this means is we're really good at blowing the biggest bubbles, better than the Asians at any rate. I know, I know.