The below guest post comes to us from AllAboutTrends.com
David reached out to me with his take on how low the price of gold could actually sink to. He sees it as the mirror image of the biotech sector right now, an area I am invested in that could be making a climax top. I thought the juxtaposition was an interesting one. 
Harlan Pyan and David Grandey are the founders and owners of All About Trends, a subscription based newsletter service focused on helping individuals secure consistent profits in the market by buying leading stocks at alternative entry points and trading what they see – not what they think, hear or fear.
I hope you enjoy it! – JB
***
How Low Can Gold Go?
There is an old saying that applies today and that is:
Wear em out or scare em out!
It doesn't take a rocket scientist to see which it is with GLD: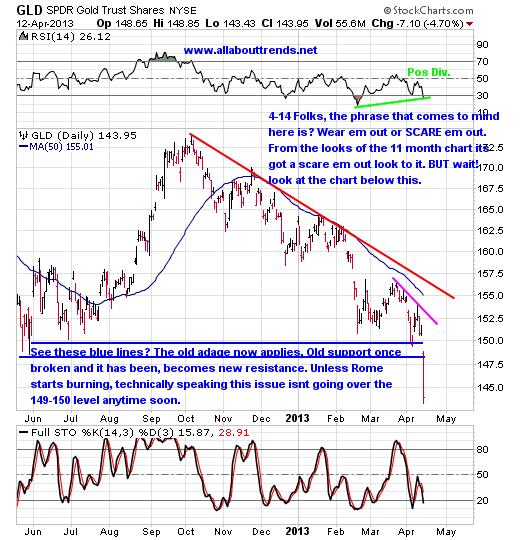 Much like the bios are looking like climax runs as shown below: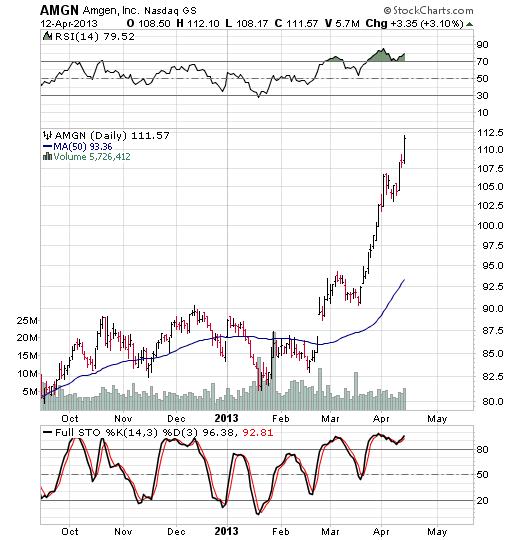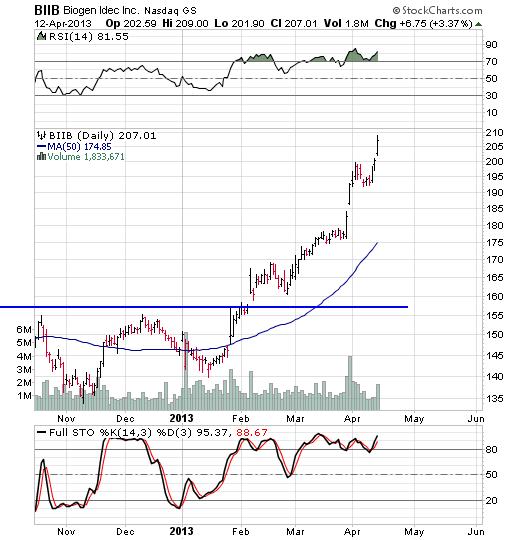 With gold, we see the flip side of a climax run is a capitulation low. And when we look at gold, it sure is looking like a capitulation here. What do climax runs and capitulations have in common? Both mark the beginning of the end. In climax runs that end is the end of running up, in capitulations that end is the end of going down.  It doesn't happen in a day mind you but call both the bios and GLD in the zone.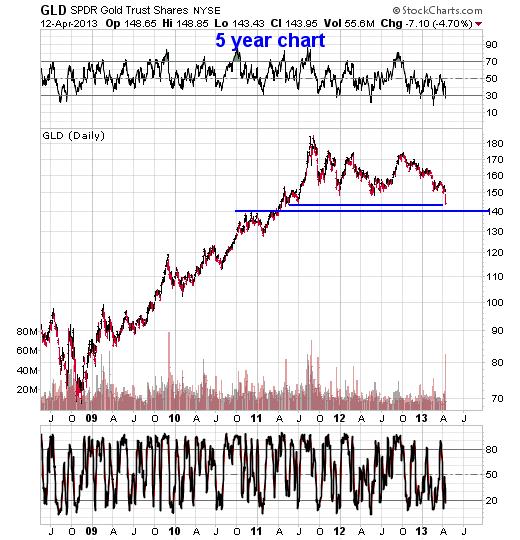 When zooming out to a bigger chart you can see areas of support as shown by the blue lines that are fast approaching.
Long term gold holders? You might as well gut it out for a bit here. Might be a bit of a roller coaster but there is also a higher level to consider walking away if your courage of conviction is getting tested here and that would be on a bounce up to the 148-150 level.
***
Thanks David and Harlan!
Source:
 Follow them on Twitter @allabouttrends