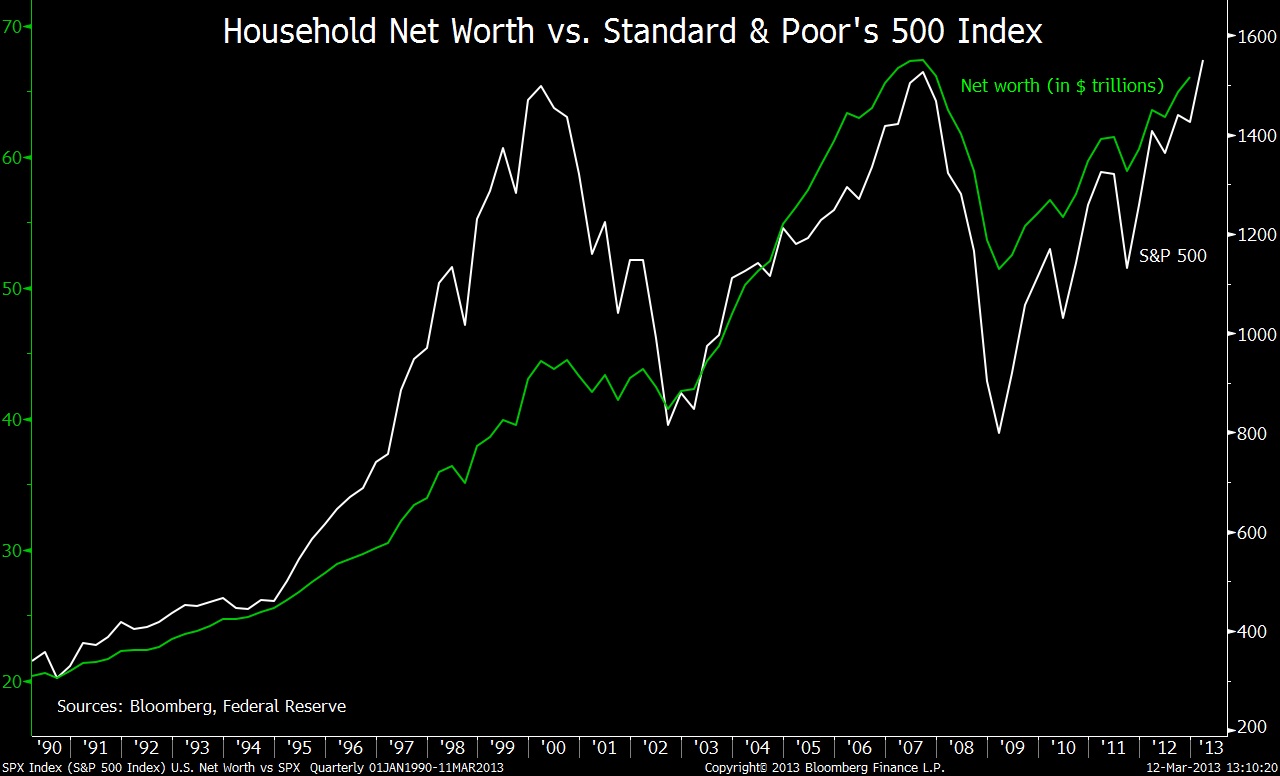 Bloomberg's Dave Wilson picks up on a recent report from Barclays' Barry Knapp that deals with the comeback of household net worth in part thanks to the stock market's gains over the last few years:
Households' assets exceeded mortgages and other debt by $66.1 trillion at the end of last year, according to Fed data released last week. They had regained 92 percent of the wealth lost from the fourth quarter of 2007 through the first quarter of 2009, when the S&P 500 tumbled 46 percent and the S&P/Case-
Shiller index of home prices in 20 U.S. cities fell 28 percent.

"With this year's stock-market performance, they should be even," Knapp wrote in a March 8 report. Through yesterday, the S&P 500 had advanced 9.1 percent for the year and come within 0.6 percent of its record of 1,565.15, set on Oct. 9, 2007.

Stocks accounted for 12 percent of household assets as of Dec. 31, based on the Fed's statistics. Equity funds and other types of mutual funds were another 6.7 percent.
We'll see if this – in concert with the wealth effect from stabilized and rising home prices – can produce the animal spirits this economy has been so sorely lacking.
Also – while "households" have regained back that wealth, it was certainly not divided proportionately back to those who lost it in the first place. Some people saw their situation improve during this era and some have not recovered. Winners and losers.
Follow Dave Wilson on Twitter @theonedave