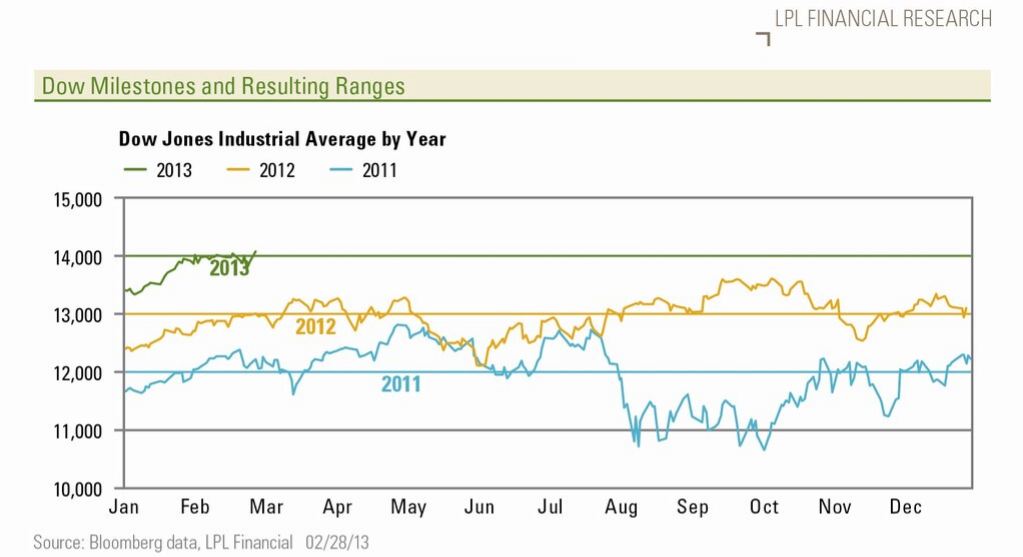 Above you're seeing the annual range milestones for the Dow in each of the last three years.
Jeff's the Chief Strategist at LPL and he's showing us how in 2011 and 2012 we tended to hover around round-number Dow levels 12,000 and 13,000 respectively.
This is a very interesting way to think about the Dow's almost-new high.
Follow Jeff on Twitter: