If you're going to be in New York City next Tuesday evening, I'll be speaking on a panel at an interesting event – we'll be looking at whether or not investment advisors should be using social media and if so, how. Also, there will be wine and food in case I am not a big enough reason to come out 🙂
Details below or click here to reserve your spot:  Eventbrite
***
The Reality of Investment Advisors & Social Media: New Clients & Compliance
Tuesday, January 29, 2013 from 5:00 PM to 7:30 PM (EST)
New York, NY
The Reality of Investment Advisors and Social Media:
Getting New Clients and Staying Compliant
An Intimate and Focused Discussion
Hosted by Vestorly and Internet Media Labs
Refreshments sponsored by Pahlmeyer Wine
__________________________________________________________________
Your clients and prospects are spending time online.
How can an investment advisor realistically turn this activity into new business?
Join Tom Giachetti of Stark & Stark, Joshua Brown of Fusion Analytics, and Derek Brown of JCPR, to ask the hard questions around social media, regulatory compliance and achieving ROI in the form of new assets.
Joyce Sullivan, CEO of SocMediaFin will moderate.
Topics to be discussed:
Social media and regulatory compliance: Testimonials, recommendations and your liability.
Getting new clients: Why bother with social media?
Brand-building:  Does a small or mid-sized investment advisor have a brand? Does it matter?
The public release and demonstration of Vestorly, the only compliant platform for investment advisors to harness social media and grow their practice with new clients.
Discussion Panel Speakers: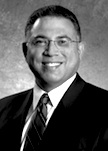 Tom Giachetti of Stark & Stark
Thomas D. Giachett is Chair of the Securities Practice Group at Stark & Stark. A former investment banker and NASD registered representative, Mr. Giachetti's legal practice is devoted to investment-related matters, including the representation of investment advisers, financial planners, broker-dealers, public and private investment companies (e.g., mutual funds, hedge funds, etc.), CPA firms and registered representatives throughout the United States. He also advises claimants and respondents in securities regulatory, arbitration and litigation matters Mr. Giachetti is a recognized author and commentator on investment-related legal matters, a frequent lecturer throughout the country.

Joshua Brown of Fushion Analytics, TheReformedBroker.com
Josh Brown (@reformedbroker) is a New York City-based financial advisor at Fusion Analytics. He is a frequent contributor to CNBC, and The Wall Street Journal, as well as the author of Backstage Wall Street, new from McGraw-Hill. Josh is considered a thought-leader in the usage of social media in Financial Services. In March of 2012 he joined the advisory board of Brightscope, where he hopes to help usher in a new era of transparency for the financial advisory industry.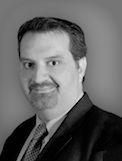 Derek Brown, Creative Director, JCPR Inc.
Derek (@NJDerek) leads JCPR's traditional and online brand building strategies. He develops impactful campaigns to foster deep and sustainable connections between JCPR's clients and both consumer and B2B audiences. In addition Derek manages the agency's dedicated social media team, focusing on influencer engagement and developing content to build engaged communities of brand evangelists. Derek brings more than a decade of experience in brand building, journalism, social media and public relations to JCPR and has been cited as an expert source on social media in the financial industry by the Wall Street Journal.

Moderator:
Joyce Sullivan, founder and CEO, SocMediaFin
Joyce Sullivan (@JoyceMSullivan) is founder and CEO of SocMediaFin, a social media consulting firm for financial services, specialty firms and industry executives. With over 20 years experience with firms including, Citi, Credit Suisse, JPMorgan Chase, and Wells Fargo/First Fidelity, Ms. Sullivan brings a seasoned industry perspective to the emerging world of social media. As an advisory board member of the Financial Women's Association (FWA), she serves as their Chief Digital Strategist. She speaks extensively at industry conferences and has appeared on CNBC with Maria Bartiromo discussing career reinvention, social media and financial services.
***
For tickets, click below: