Last August I did a TV segment where the discussion was about how European stocks – specifically global exporters that had been unfairly painted with the systemic risk brush because of their native exchanges – were cheap enough to buy and safe enough to hold. Turned out to have been a big call, mostly because of the actions (or feigned actions) of ECB chief Mario Draghi.
As yield spreads compressed between core and peripheral Europe, European stocks began a major run of outperformance vs the US. This is a result of the "safety premium" being not-so-important anymore and the discounted European equity market way too inexpensive on a relative basis. Those with global mandates went shopping.
Chartered Market Technician Ari Wald, who is new to StockTwits and a must-follow, put together the below chart that illustrates this: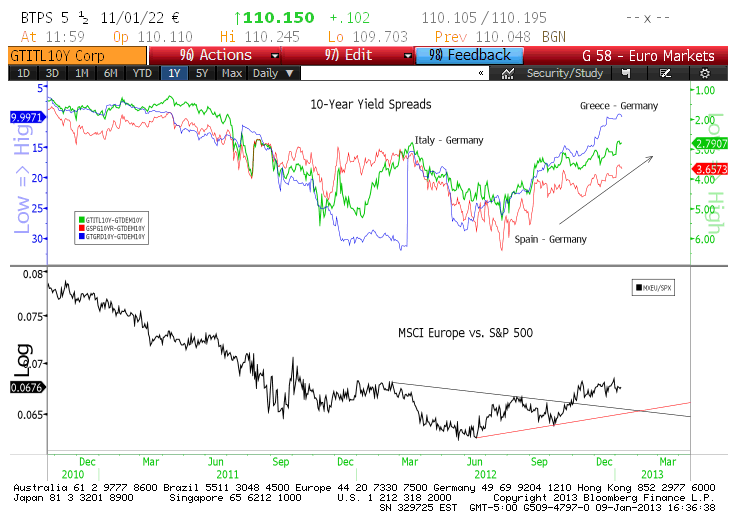 The European economy may actually be even worse off now than it was last summer when this outperformance began – but that's not the driver. The removal of Grexit talk and massive doubts about the currency's future was all these stocks needed.
Read Also: