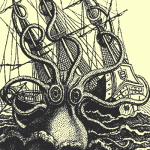 What's Goldie telling its clients to expect for the coming year?
All emerging markets aren't created equal, peripheral Europe still offers some systemic risk and the re-acceleration of economic growth after the first half "hump" among other things.
The reason you need to read these things when they come out, even if you think its Muppet Material, is because this is what the consensus is going into the year preparing and positioning for. Even the most diehard contrarian will tell you that step one is understanding the status quo and so-called "conventional wisdom."
Here are some of Goldman's key market forecasts followed by the full report embedded below.