The big theme in investing this year has been indexing and the trend away from retail investors buying individual stocks. They have no interest.
With that in mind, I just wanted to call your attention to a really important data point that doesn't get a lot of attention, as blogged by Matt Busigin at Macrofugue…
Figure 1: Personal and mutual fund cumulative acquisition of corporate equities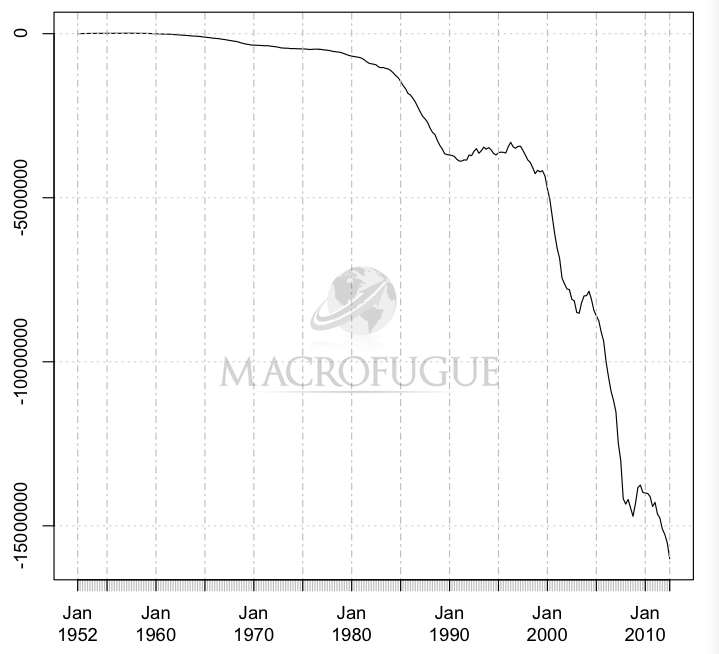 In the jilted age of cynicism towards our institutions, the enormous success of capitalism over the past 60 years can be summed into the above chart.  It represents the cumulative effect of households systematically investing in equities, and then selling them at higher prices.
Figure 2: Personal cumulative acquisition of equities and mutual funds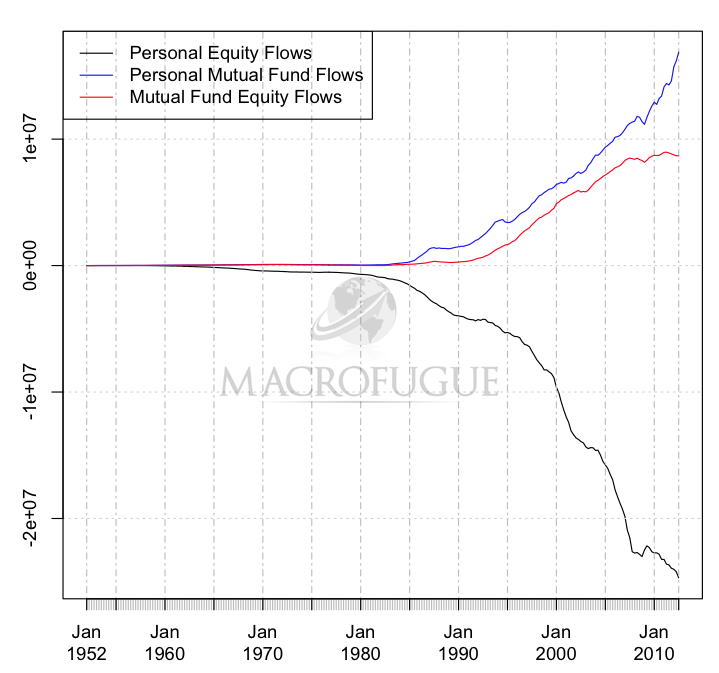 Secondary to this story is the continual shift away from direct equity ownership into mutual funds.
Amazing.
Source:
The Incredible Vanishing Equity Supply (Macrofugue Analytics)