Click to Embiggen!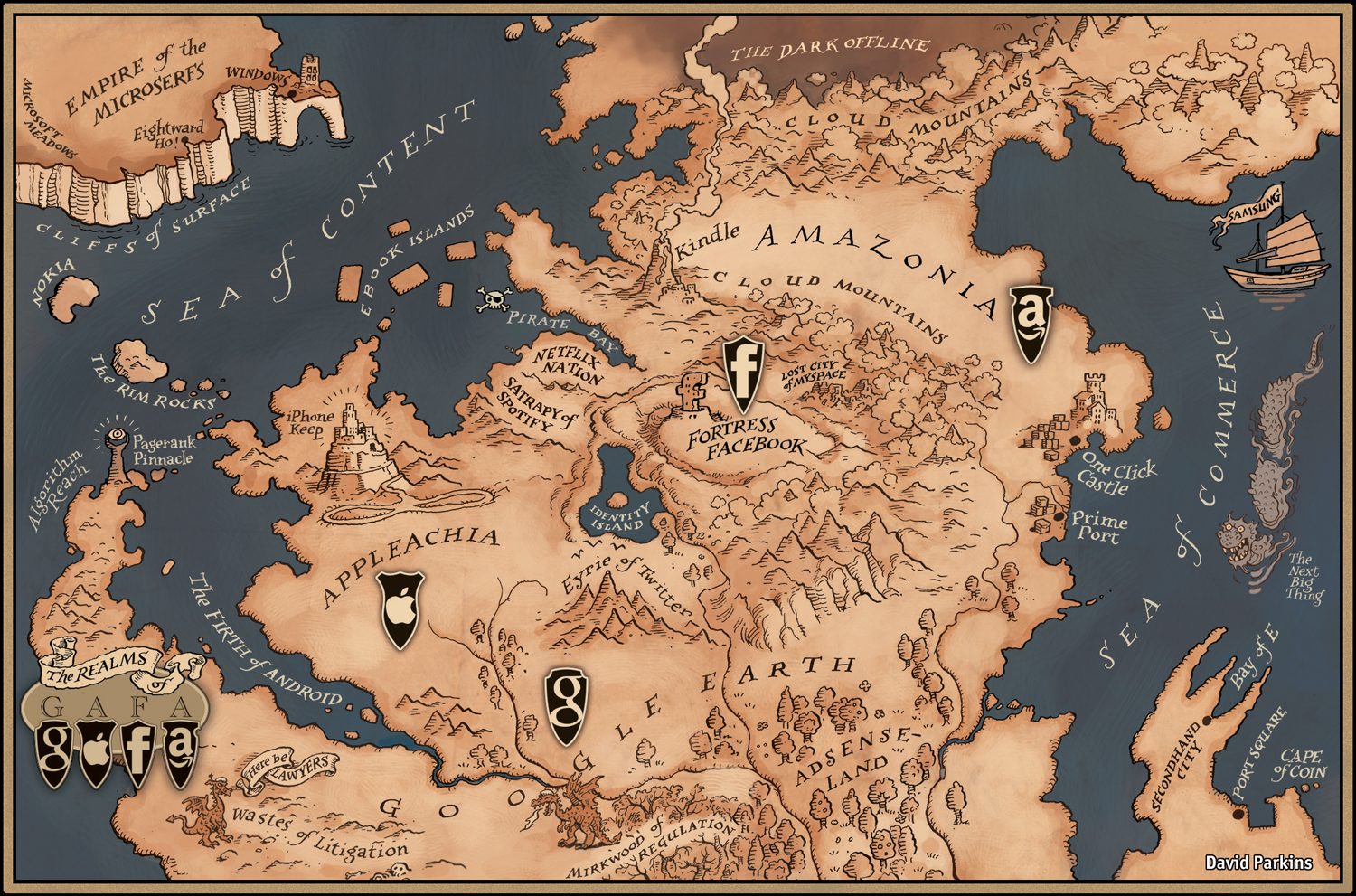 The above amazeballs illustration comes from this week's issue of The Economist, which features a cover story on the new wars being waged between Facebook, Apple, Google and Amazon.
And how about this cover / lede combo:
THE four giants of the internet age—Google, Apple, Facebook and Amazon—are extraordinary creatures. Never before has the world seen firms grow so fast or spread their tentacles so widely. Apple has become a colossus of capitalism, accounting for 4.3% of the value of the S&P 500 and 1.1% of the global equity market. Some 425m people now use its iTunes online store, whose virtual shelves are packed to the gills with music and other digital content. Google, meanwhile, is the undisputed global leader in search and online advertising. Its Android software powers three-quarters of the smartphones being shipped. Amazon dominates the online-retail and e-book markets in many countries; less well known is its behind-the-scenes power in cloud computing. As for Facebook, if the social network's one billion users were a country, it would be the world's third largest.
The article is must-read for all investors, tech or otherwise. The rivalries and alliances and battles to come will have a hand in shaping the entire entertainment firmament of the nation in the coming decade, with huge ramifications for all of us in terms of viewing habits, reading proclivities and the way we both consume products and connect with our friends and acquaintances.
In other words, epic shit – go read it:
Sources:
Survival of the Biggest (The Economist)
And the main story:
Another Game of Thrones (The Economist)
Squid cover by Jon Berkeley, Map by David Parkins