Last week we talked about the fact that so many tactical asset managers had a tough year in 2012, in large part due to the failure of breakouts / breakdowns to mean anything. This year has also been difficult for adherents of Dow Theory, which holds that non-confirmation of the transports means that new highs or lows for the industrials won't hold.
There are four or five major Dow Theory newsletter guys and they've spent the whole year disagreeing with each other. Now we see why.
As you'll see below, the Dow Transports (as manifested by IYT, the iShares index ETF) have been locked in a downtrend since the middle of March.  Sometime in mid-July, the two indices decoupled completely (I'm guessing it had something to do with the drumbeat of QE expectations in the broader market, but what do I know?).
Other than during a short spate of selling-induced re-correlation in November, the trannies and industrials have been utterly divorced from one another for the entire second half of the year.
If only Apple made trucks or trains.
(Click to Embiggen!)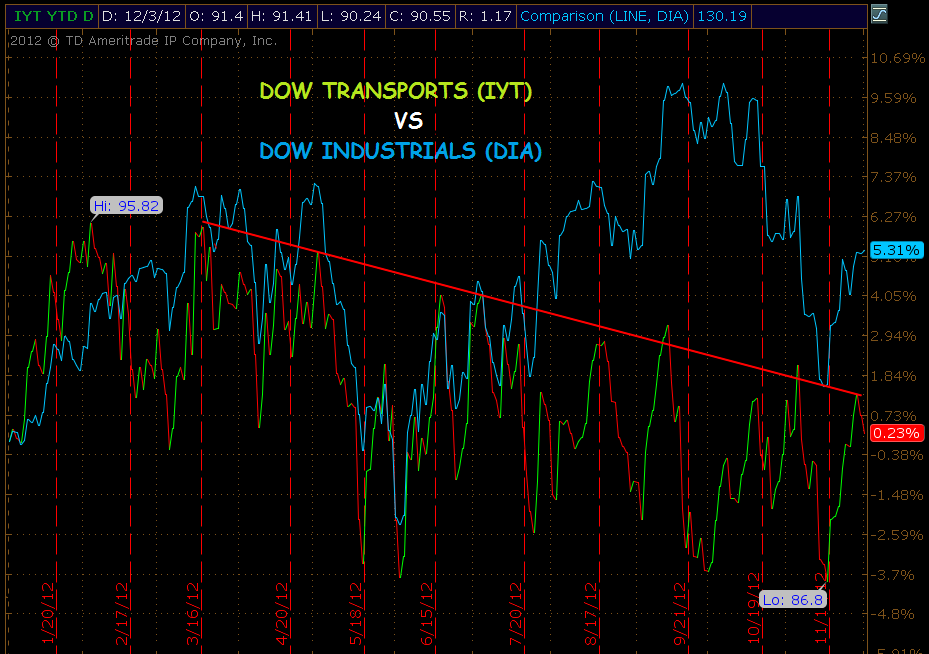 Read Also: