There is a bible for the stock market, it is called What Works on Wall Street and it's been around since the late 1990s (updated just in the past year). In it, the author and my friend James O'Shaughnessy lays out the rules of the game very clearly based on all of the quantitative data we have on stocks and the indices.
James tells us what works and what doesn't – and what doesn't includes holding onto stocks that have even a hint of accounting issues. Even a quarterly report filed late counts as a red flag.
Stocks with accounting issues are automatic sells, context doesn't matter nor do excuses or emotions about the company or anything management has to say. They are kicked out Jim's portfolios and they should be kicked out of yours It doesn't mean that a stock with accounting issues can't come back, it means that if you make a habit of not messing with them, you will do better over time than those who choose to roll the dice that "this stock is different because of A, B, and C."
Diamond Foods ($DMND) is just the latest in an endless parade of examples as to why. The plunge last December told you everything you needed to know about the caliber of company this was. The reminder this summer ought to have shaken the rest of you out.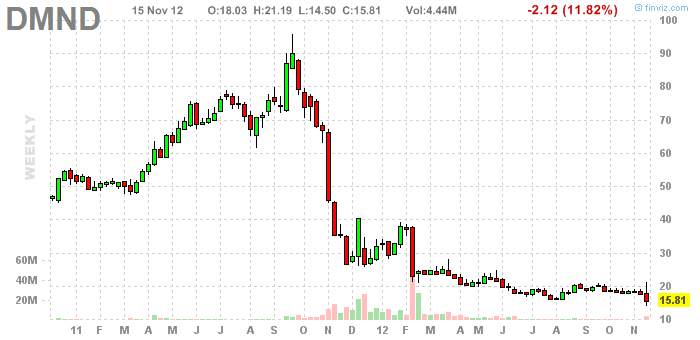 If you're tired of playing this game without knowing the rules, James's book is here:
What Works on Wall Street, Fourth Edition: The Classic Guide to the Best-Performing Investment Strategies of All Time