When were you at your very best? What was the period of time during which you were firing on all cylinders and were the most satisfied. What are you doing differently now? Moreover, what were the things you were doing and feeling then that aren't happening now?
And what changed?
Often, the answer to these questions is that you've lost the passion you once had. Passion leads to drive, it makes work feel like fun and possibility feel like inevitability. The hours fly by as you work away at your projects and tasks, but the toil itself takes no toll at all – this is what you are meant to be doing.
I get into a rut sometimes and begin to focus on all the reasons why I'm stuck and things aren't working. But it doesn't last long because I've trained myself to look back. I reach in deep and immerse myself in the passion again, I put my head under and hold it there until I get that feeling again. And before I know it, I feel like I'm back to doing what I'm supposed to be doing, all of the synapses are connecting again and I'm on my way. The challenge may be different, the tasks at hand varied and unfamiliar, but the spirit in which I'm tackling them is always the same. Stella called it her groove and Austin called it his mojo.
I call it looking back in order to move forward.
There are two recent examples of this idea from the music world I'd like to mention. Last month we got brand new albums from two of the biggest bands that came out of the 1990s, Green Day and No Doubt. These groups have kept themselves relevant well into a third decade of mainstream popularity, the rock equivalent of getting tenure. And what both of them did on their new releases this fall was look back in order to move forward. They found what made them great and renewed it for the modern era. When they perform their new tracks, on the awards shows, in videos and on the late night circuit, you can see it in their eyes and their body language – they love their new stuff and it feels exactly like what they're meant to be doing. Watching that is inspiring on so many levels.
No Doubt and their new record 'Push and Shove', serve as a perfect example. After Kurt shot himself and Pearl Jam was adopted by the frat boy set, there was a big question about what would fill the void in rock music left in the wake of grunge's denouement. And for a brief moment, what filled that void was a reggae / ska / dancehall movement that no one could've seen coming. And so we got Reel Big Fish and Save Ferris and 311 and Sublime and whatnot. Then in 1995, Anaheim's No Doubt, who had played in obscurity since the mid-1980's, got its turn at the forefront of the Orange Country Ska wave with its huge debut album, 'Tragic Kingdom'.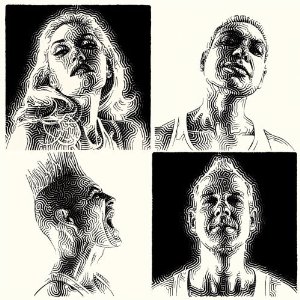 It's hard to believe that almost 20 years have passed since their big breakthrough, but No Doubt has managed what none of their contemporaries could – staying relevant and keeping the hits coming. And after an extended period of child-rearing and solo-careering, No Doubt are back in business with their first full album release in eleven (eleven!) years.  When you listen to it, you can tell they went back to their roots for the secret ingredients. You can hear their early influences all over it, the Bad Brains stuff, the ebullience of the horn section, the lethal riddims, it's all there once again. And if you haven't already fallen in love with the first single, Settle Down, check your pulse. The band has rediscovered the core of what made them great and they've used it to propel themselves into a new decade, a new album, a new tour and a new generation of fans.
A year before No Doubt's mid-90's breakthrough, a punk rock trio from the Bay Area were touring the country behind their massive third album, playing a blistering set of 10 to 14 songs from Fairfax, California to Madison Square Garden – sometimes they played naked and sometimes they switched instruments. The videos for Longview and Basket Case were in heavy rotation on MTV (back when there was such a thing) and their Ramones-esque fuck-it-all three-chord battle cries were brand new for a generation that had truly never seen actual punk rock performed before. But unlike late-70's punk, the guys in Green Day understood (or I should say, gave a damn about) things like melody, harmony, song structure and the importance of musicianship. The punkiness was in the message, not in the method of delivery, which was way more subversive when you think about – Casey Kasem was playing these guys in between dedication requests for Chicago ballads.
And as time went on, it became apparent that Green Day wasn't going to simply accept their moment in the sun and fade away. Each new record was laden with bonafide singles -hit songs that were simply too irresistible not to have gotten airtime. And then, possibly inspired by the Preppie Mafia's takeover of our nation at the turn of the century and the dual Middle Eastern wars, the ambitions of the band jumped to a significantly higher plateau than anyone could have foreseen a decade earlier.
The band released back-to-back rock operas, 'American Idiot' (2004) and '21st Century Breakdown' (2009) that were so brilliant and well-executed that a Broadway musical using the albums' songs and plot points became a reality by 2010. Then there were all kinds of awards for everything imaginable (the show, the songs, the album, the videos) and the band became a Band, inhabiting the rarefied air of the U2s and the Bruce Springsteens of the world – an institution.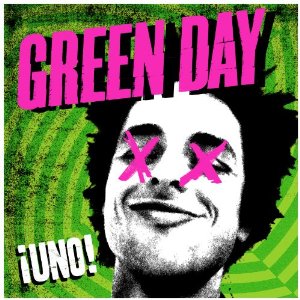 This whole thing is, of course, decidedly UNpunk, especially the appearance of front man Billie Joe Armstrong on stage for a run of performances of the actual musical. And so Green Day takes a pause, turns around, and reaches back for what made them great to begin with. They take all of their hard-earned expertise and songcraft from working on massive productions and 70-minute epic albums like Breakdown and they pare it back for a return to their roots. On September 25th they released a new album of 12 songs called '¡Uno!' – a burst of punky tunes that feels both instant and urgent while also nodding toward the band's sound circa 1993, itself an homage to 1978. In contrast to the operatic monstrosities that dominated their work in the aught's decade, 'Uno' has only three songs longer than 4 minutes and Oh Love, the longest, is almost 20% performed in a borderline a capella – not a timpani drum or a woodwind flourish within earshot. The bottom line is that while they're still taking themselves seriously on the other side of so much critical acclaim, the trio has also realized that it might be a good idea to do a little bit of rediscovery of their own, a bit of soul-searching in order to bring back what made Green Day Green Day to begin with.
No Doubt and Green Day offer a great example of how powerful it is to rediscover one's passion again. If they look like they're having fun again at the NFL season kickoff or the VMAs or on stage for Jimmy Kimmel and Conan it's because they are. They remembered what it was that sparked them to begin with, slapped its hind quarters vigorously and then held onto it for the ride to come.
Sometimes looking back makes it easier to move forward, how else will you find where you're going if you can't understand why you got on the road in the first place?
Push And Shove by No Doubt
Uno by Green Day