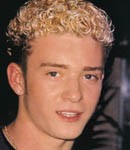 There's a new MySpace reboot happening now on an invitation-only basis. The preview video makes it look like an image-heavy sort-of Pinteresty Facebook with some Twitter elements sprinkled about for good measure. I can't believe I fucking talk like this now. Anyway, the revival of MySpace is being led by none other than Justin Timberlake.
About whom I'll say the following:
I hate his music, I detest his movies, I don't like his face and I am infuriated by the list of starlets he's taken down over the last ten years. But the one thing I will say is that this kid pretty much always succeeds. Seriously, he connects with the public and wins.
Case in point, his barbecue joint in New York City, Southern Hospitality – there's no conceivable reason why this wasn't a massively embarrassing flop. No one with abs has a goddamn clue about bourbon and barbecue, obvs.  But guess what, the joint is a hit. The food is good, the prices fair and the atmosphere is *gulp* kind of chill.  Damn it, Timberlake!
Anyway, he's heavily involved in this MySpace comeback. I like the idea of there being a new social network focused on music, btw.  The original idea for MySpace was good (bands cultivating and maintaining a fan base) but the execution sucked and Facebook just destroyed it. Can it be revamped? Will anyone care?
Laugh if you will, but maybe make a page there just in case.  After all, how stupid did the idea for Twitter sound in 2006? Had you joined then, your handle would have been your first and last name and you'd have a quarter of a million followers these days…
Watch the Promo Video here: