Just 12 days until The Big Picture Conference!
I thought last year's event was so stacked it couldn't possibly be topped, but now that the lineup for 2012 has taken shape I'll eat my words.
There is a ridiculous amount of wisdom hitting the stage this time around. Barry and Marion really outdid themselves this time, I think. Combined with breakfast, lunch and a rooftop cocktail party at the end, I think this is going to be an amazing one-day event.
Here's the Eventbrite link if you'd like to scoop up a ticket, only two days left to grab the September registration price.
Check out this lineup: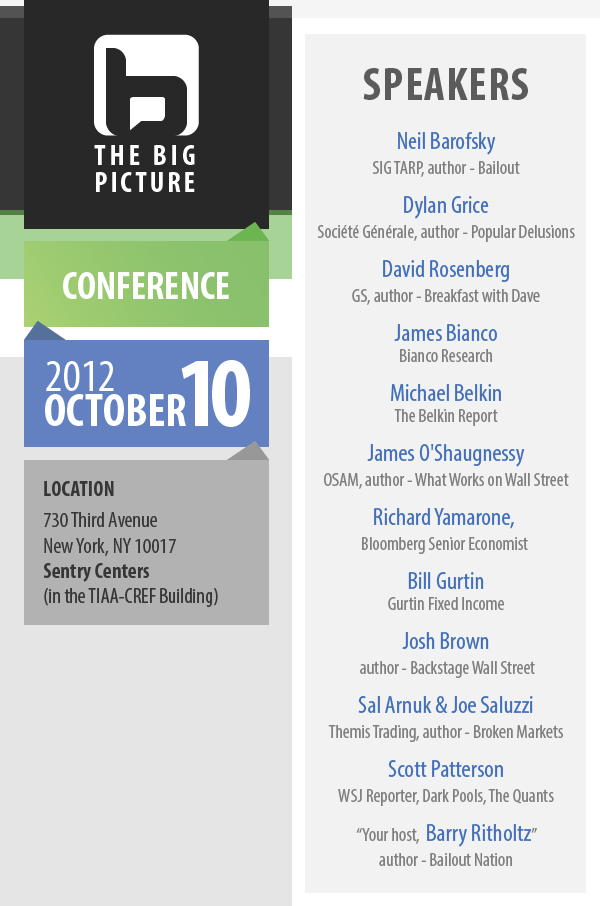 More here:
The Big Picture Conference (Eventbrite)