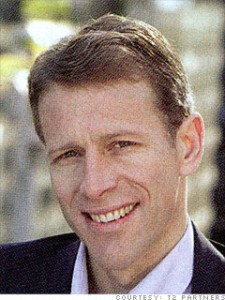 I've always liked Whitney Tilson and so when I heard this week that he was rededicating himself to managing his hedge fund and cutting back on public communications, my initial thought was good for him.  He's taken a huge beating in the press for some of his more high profile calls lately (JC Penney, oy vey), as well as the construction of his fund T2 Partners (it's been referred to as a collection of the ideas of other value investors but leveraged to the hilt with call options).
Running a hedge fund is hard enough, but doing so in the public eye is almost impossible.  Every move you make gets second-guessed and every downtick in a stock you own is mercilessly repeated throughout the financial media's echo chamber.  Infographics are drawn up to illustrate how much a bad investment is costing you.  Magazine covers are designed by fuckheads making $60,000 a year calling you a loser!  It is impossible to avoid the coverage, go ask John Paulson.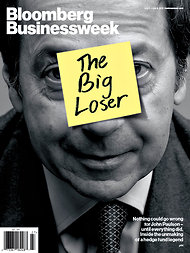 Even if a manager chooses to tune out the TV and the blogs and magazines completely, the clients are hearing this stuff.  Then they start asking questions about what you're buying and why, they start calling in and emailing you.  Before you know it, you're no longer a hedge fund manager, you're a deformed Shakespearean King holed up in your castle's keep, under siege from the outside and surrounded by palace intrigue from within.
And good luck performing for your partners and investors under those circumstances.
It sounds as though Tilson's had enough of all that and he and his partner Glen Tongue are making some changes.  Tilson will write and blog less, do less media and will cut back the client letters to quarterly from monthly.  He'd like his "returns to speak for themselves," which is admirable.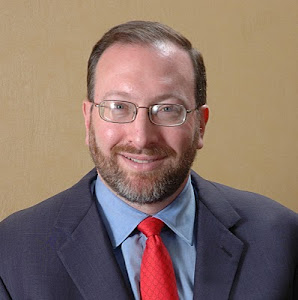 One manager who has always let his returns speak for themselves is Seth Klarman of Baupost Group.  Many of you will not have heard of Seth and almost none of you can close your eyes and picture what he looks like.  Which is interesting considering how influential he's been to some of the most well-known investors in the world, including Buffett.  His book, Margin of Safety, is out of print but sells on Ebay for thousands of dollars a copy.  It has been photocopied and passed around The Street for years.  The Economist is out with a rare profile of him this week referring to him as The Oracle of Boston.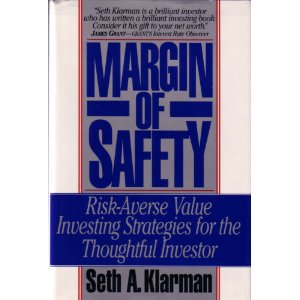 Klarman doesn't care what you think of his stock ideas.  He has no interest in hearing his name repeated throughout the echo chamber, he's not looking for accolades after a good quarter or Monday morning quarterbacking when he gets a period of time wrong.  Because how could that kind of shit possibly improve or enhance his life or his work as a value investor?
Tilson could take a lesson from Klarman here.  Seth Klarman has managed to stay under the radar more so than any of his peers.  Consider some of the other media-shy hedgies that can't seem to stay out of the spotlight anymore:
* Steve Cohen's outrageously demanding regime for his firm's traders and penchant for attracting the attention of regulators, not to mention his art collection, make it impossible to remain inconspicuous.
* Ray Dalio is now running over $100 billion – the world's largest hedge fund.  And he's been beating the rest of them!  No shot at staying private anymore; between the numbers, the performance and his spiritual handbook of "Principles" all over the web, the horses have already bolted the barn.
* James Simons of Renaissance Technology (a mathematically-inclined hedge fund firm) featured prominently in Scott Patterson's The Quants, a best-selling book that's spawned a cottage industry in Simons-related interest.  The returns and the consistency of RenTech have been too good for too long, now matter how reclusive the chain-smoking professor tries to be.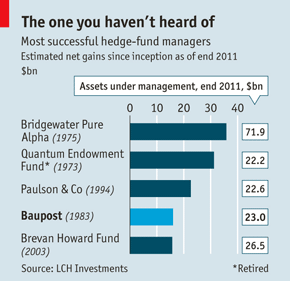 But while these investors would love nothing more than to avoid the spotlight, Seth Klarman has actually succeeded in evading it.  This despite the fact that his Baupost vehicle has posted net gains of $23 $16 billion since inception (1983).  This is a remarkable feat that's only ever been surpassed by three other hedge fund managers before him (Dalio, Soros and Paulson).
And he's done it without speaking at conferences, reissuing his landmark book, writing at Seeking Alpha, popping up on Squawk Box, penning op-eds in the New York Times or building a newsletter list for his market insights.
Klarman's remained in the shadows while letting his returns speak for themselves, can Tilson do the same?
Sources:
T1 is Not T2: Goodbye Whitney Tilson (Zero Hedge)
Whitney Tilson Becomes Sole Manager of T2 Partners (Market Folly)
Whitney Tilson: Here's Why I'm Buying JCPenney Today (Business Insider)
The Oracle of Boston (The Economist)
Margin of Safety on Ebay ($2499.00)
The Quants by Scott Patterson on Amazon
John Paulson's Very Bad Year (BusinessWeek)