Dude, you have no idea how much money we're getting for these penny stock ads, I'm telling you, get in the game already!
No thanks.
I'm serious, even big finance websites are running them, it's not that big a deal…
No thanks.
But you don't even need to talk to them, it's all either rep firms or affiliate networks, you can even do it with a remnant ad network so that when you have no inventory left of legit ads they just fill in the hole with the penny stock stuff.  That way you never have a pageview that pays you nothing.
No thanks.
I don't understand, why not try it?  You wouldn't believe the kind of CPM these guys are paying right now…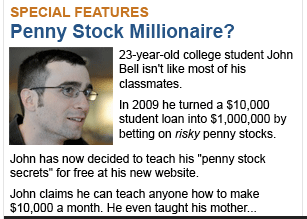 No thanks.
And then the real money comes when you start blasting out an offer a week to your email subs, you get paid for opens, clicks and actions.  It's ridonkeykong.
No thanks.
Just look at the offers, that's all I'm saying.  If they look too cheesey, we can filter them out so they won't appear again.
No thanks.
I also have a guy who combines penny stock promotion ads with written content so you actually get incoming search traffic that is already pre-optimized to click on the ads that are connected with the post he would write for you.  It's like a cash machine.
No thanks.
Bro, you're not impressing anyone by not monetizing the site.  No one gives a shit about your principles or whatever.  You'd be surprised where those penny stock ads run, very respectable sites do the same thing.
No thanks.
I feel like I'm talking to the wall.  You know how many assholes there are out there who click these things and sign up for shit?  This is serious money, Josh.
I know.  So no thanks.