If you subscribe to the belief that copper is a good leading indicator for global growth (and by extension risk assets like stocks), then you may be a bit disconcerted by this break below the flag pattern for the industrial metal.
Here's the chart from my pal Chris Kimble of Kimble Charting Solutions: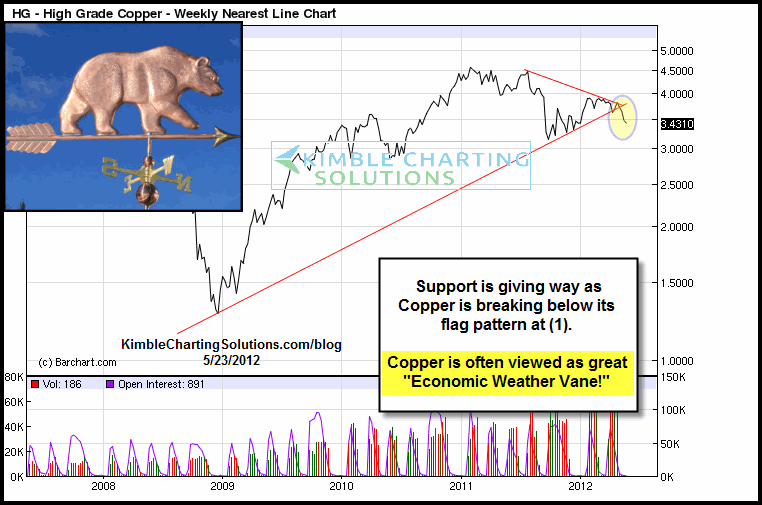 Is copper still important?  Can we trust any of the "official" demand numbers out of China given how ridiculously opaque their warehousing and usage stats are?  Does copper mean anything in terms of US stocks anymore?