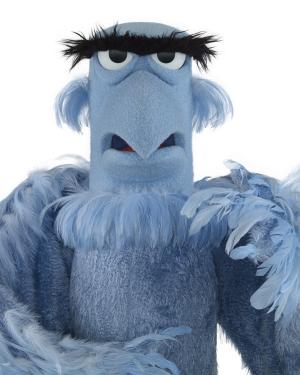 First, some actual quotes from your fellow "investors" on why they're buying Facebook, as chronicled by the New York Post today (I swear to god these are actual quotes from the article)…
Muppet Number One:
Queens chauffeur Thomas Gardner, whose home was just foreclosed on, could only afford $89 for two shares, which he hoped would eventually send his 9/11-born son to St. John's University.

"This is a good start," Thomas said, beaming as he came out of a Midtown Charles Schwab office. "Everybody is hoping for something, so I'm jumping on this wagon. I have a good feeling."
Muppet Number Two:
Retired nurse Teresa Ryan, who lives in Tudor City, bought 4,920 shares at $40.50, noting she made a killing on Apple stock.

"I'm very psychic when it comes to stocks, I really am," said Ryan. "I have no retirement, I have no pension, so I try to make money on the market."
Jesus. These people are serious.
And now, the cover of said New York Post given the reality of the first day's trading and what it could portend…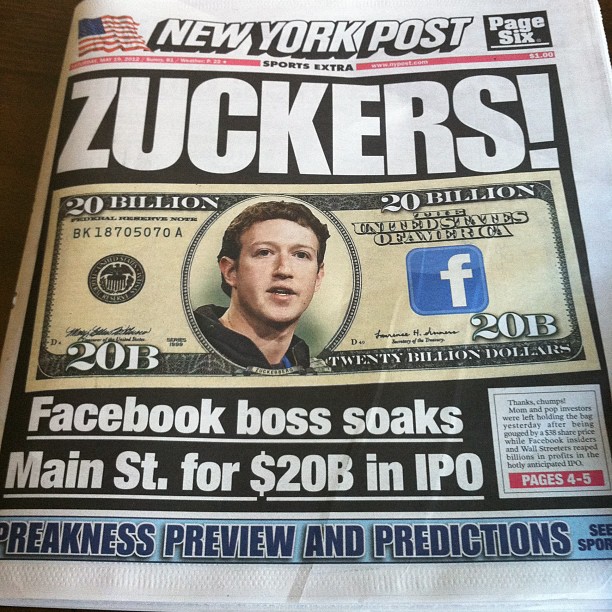 Oh well.
Source:
Facebook IPO marred by computer breakdowns, price collapse that left small investors billions poorer (NYP)