I can't believe what I just witnessed, can't wait to hear the press coverage.  Long story short, sellers began overwhelming the tape once $FB broke back below 40 this afternoon, but the underwriters managed to hold the line at 38-38.01 into the close.  God knows what kind of firepower it took, it was an amazing thing to watch.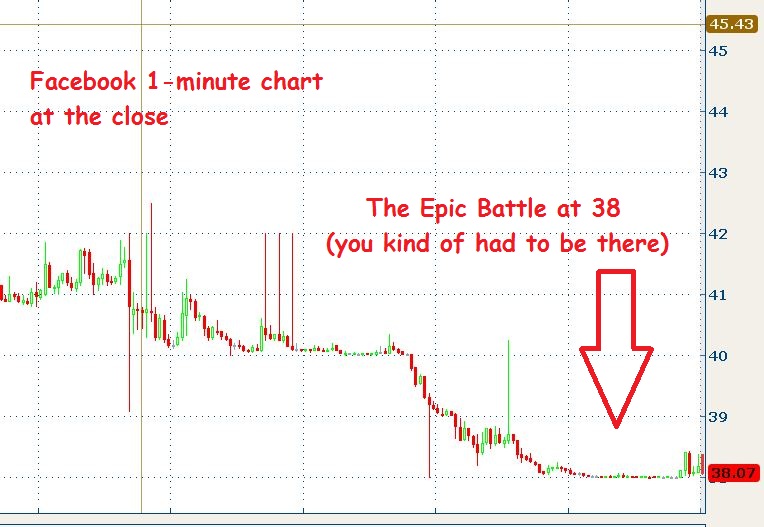 I'm out of the stock, this has turned out to be one of the lamest marquee-name IPOs of all time – maybe the worst.
Have a good weekend.