…and stupid, that way they'll always have someone to sell things to.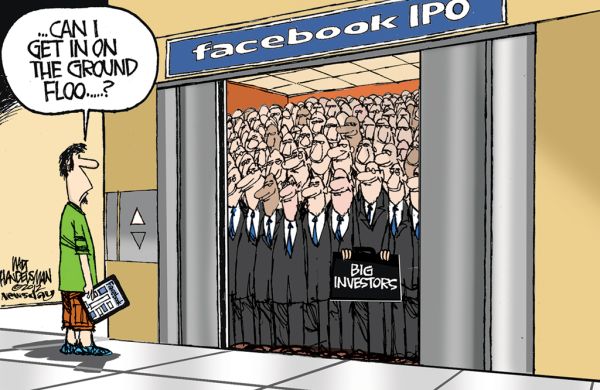 Yes, go throw your entire life savings into Facebook on IPO day.
And then consider that:
91 days after the IPO (August 20th) the first lock-up period for 172 million shares expires.  Insiders will be selling.
But that will be a very small lockup expiration compared to the one that comes 151 days after the IPO and then the next one that comes 181 days after the ipo.  Between all of the lockup expires, selling shareholders and company employees will be able to dump an additional 1.34 billion shares.
My suggestion is to look at a one year chart of $LNKD and understand that there is a such thing as picking your spots.
I'll be on CNBC from 3 to 5pm today for all the fireworks and hysterics as the world's most anticipated IPO ever prices for its debut.
Cartoon Source: Walt Handelsman for Newsday