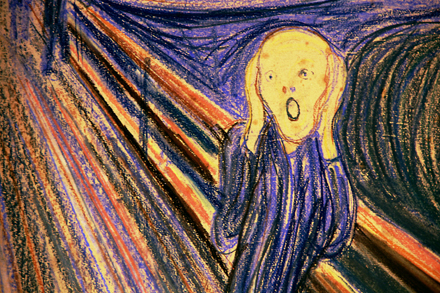 Art history is loaded with interesting stories and long-forgotten anecdotes.  This is one of them…
From the New York Post:
"The Scream," one of the most recognizable paintings in the world, which sold this week at Sotheby's for $120 million, could have been lost to the Nazis had it not been hidden in a Norwegian barn when they invaded in 1940.

New York fine-art dealer Edward Taylor Nahem, a close friend of the work's now-ex-owner, Norwegian businessman Petter Olsen, tells us that Olsen's father hid "The Scream" in a barn on his farm just before the German invasion in 1940.

Olsen's father, a friend and patron of painter Edvard Munch, and his family escaped Norway. "The Scream" remained undiscovered by the invaders, hidden until his family returned in 1945.
Keep Reading:
How 'The Scream' Escaped Nazis (NYP)