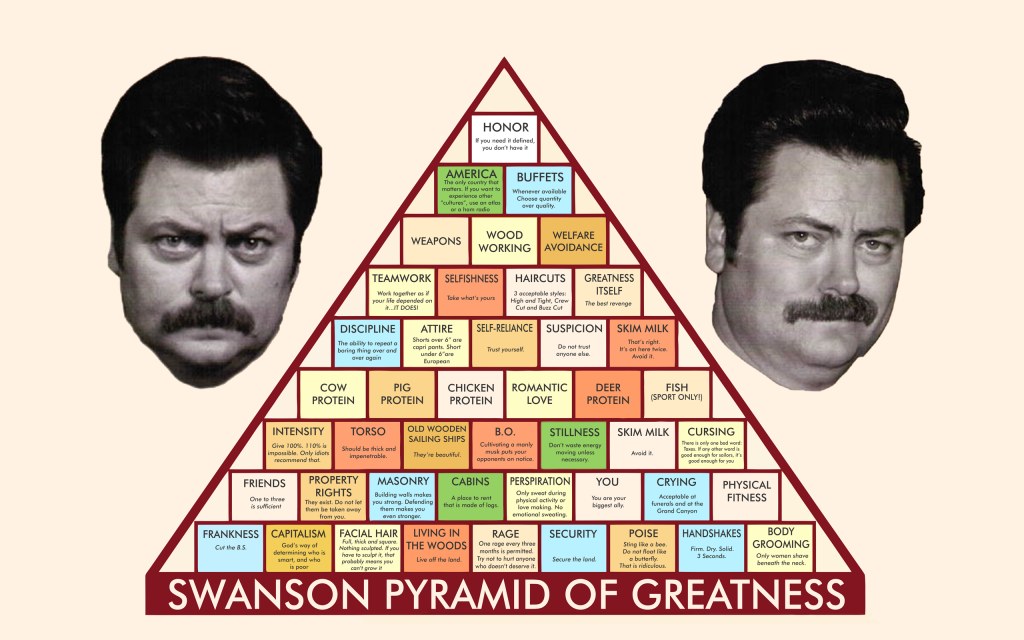 The comic Nick Offerman, who plays the amazing Ron Swanson on NBC's Parks & Rec, has been on tour and running down this list of 10 Secrets of Life.  As Sean McCarthy from The Comic's Comic notes, it's tough to tell where Offerman ends and Swanson begins.
But I can get with this list for sure:
Engage in romantic love.
Say please and thank you.
Carry a handkerchief.
Eat red meat.
Get a hobby.

Go outside. Remain.
Avoid the mirror.

Maintain a relationship with Jesus Christ…if it's getting you sex.
Use intoxicants

Paddle your own canoe.
Source:
Ron Swanson's, er, Nick Offerman's 10 Secrets to Life (The Comic's Comic)
See Also:
The Swanson Pyramid of Greatness (TRB)