Just kidding.
Initial Claims comes out today at 8:30 am, we've seen a few weeks worth of softening jobs data so this will be a crucial number (aren't they all?).  The bulls need for this one to halt the nascent trend in its tracks.
Estimates from Calculated Risk below:
Initial weekly unemployment claims will be released at 8:30 AM ET on Thursday. The four week average of weekly claims has been increasing over the last three weeks, possibly indicating some renewed weakness in the labor market, or possibly just noise. The consensus is for claims to decline to 378,000 from 388,000 last week.
At our shop, we tend not to focus on a single data point for any one week or month but rather on the trend itself.  This is because the data in any given short period is both noisy and subject to revisions.  But we don't like what we're seeing with the recent trend out of jobs and housing stuff overall.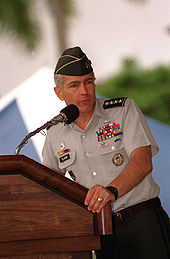 ISM Services also on tap and a whole bunch of shenanigans at the European Central Bank and Frozen Yogurt Emporium (ECBFYE).
And in case you wanted the technical take on the markets, last night in the Green Room at CNBC HQ I met former NATO Supreme Allied Commander General Wesley Clark, a true American hero.  And he wanted to talk about the Dow's support level which he pegged at just below 13,000.  He said 12,900 and the jig could be up, "but I'm a value investor".  I kid you not, the general is awesome.
Good luck out there today.