Its too soon to tell if this phenomenon is the start of something new for REITs or just the last extension of the yield hunt that's been going on for, well, forever…
REITs are an interesting instrument for the current moment:
1.  Real Estate, while not improving, is not getting worse for now…and rental properties are on fire!
2.  REITs are a bit bond-like but have a volatitility profile closer to stocks.  They are sensitive to scary headlines (the index lost 15% from peak to trough last summer) but their dividend payouts are not very volatile or sensitive at all unless the headlines translate into actual crisis.
3.  REITs are not really good diversification from stocks – in a rough market, they will act just like stocks – but the yields are a nice compromise for the bond people to crawl out of their hiding spots as it dawns on them that they are being played by the current (and forever) interest rate policy.
This is a very nascent breakout, could be something or it could turn out to be a blip.  I totally get the logic though of REITs being the "halfway house" between bonds and stocks for those coming off the sidelines looking for income and a bit of upside potential.  Obviously the volatility is very different – but think about a 10-year Treasury yielding 1.95% vs the Dow Jones US REIT Index yielding 3.5%.  With an index ETF costing a handful of basis points, that's a pretty big differential.
Let's spin through the weekly charts of the three big index-based REIT ETFs…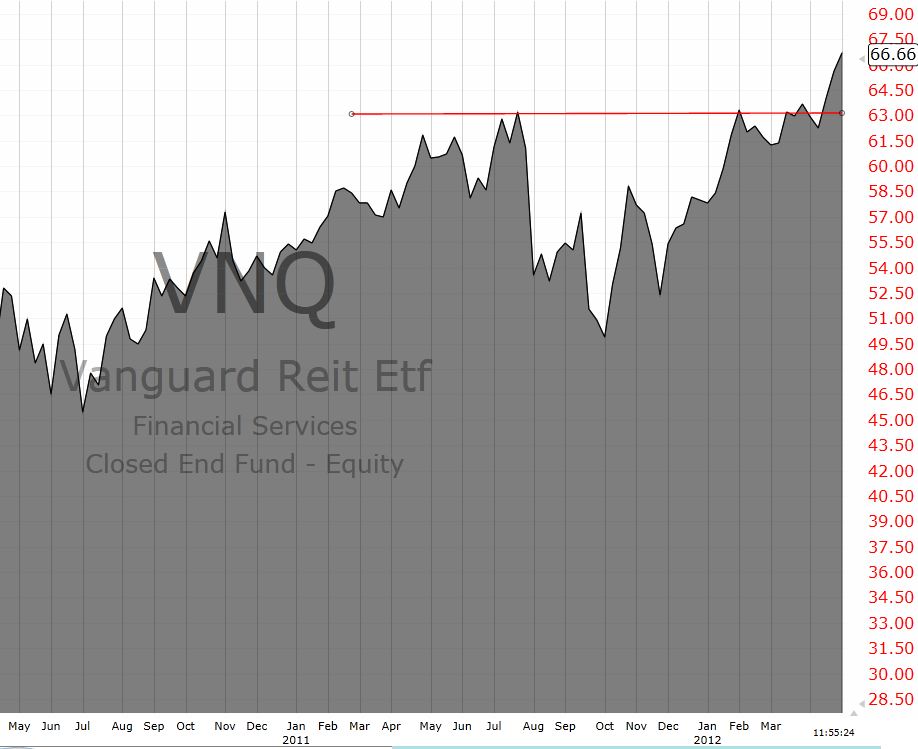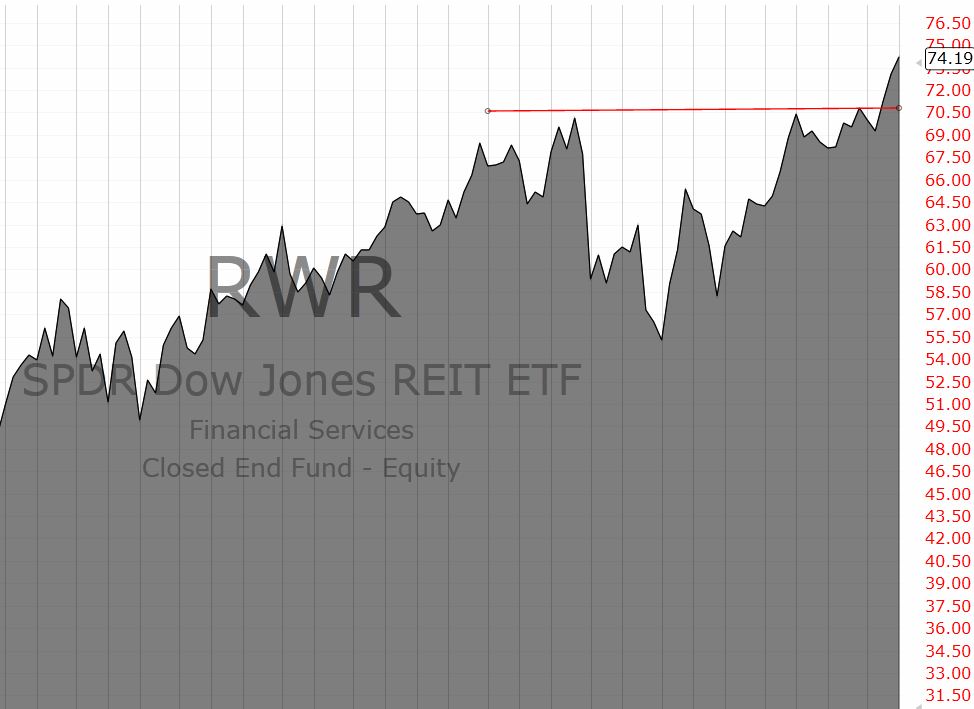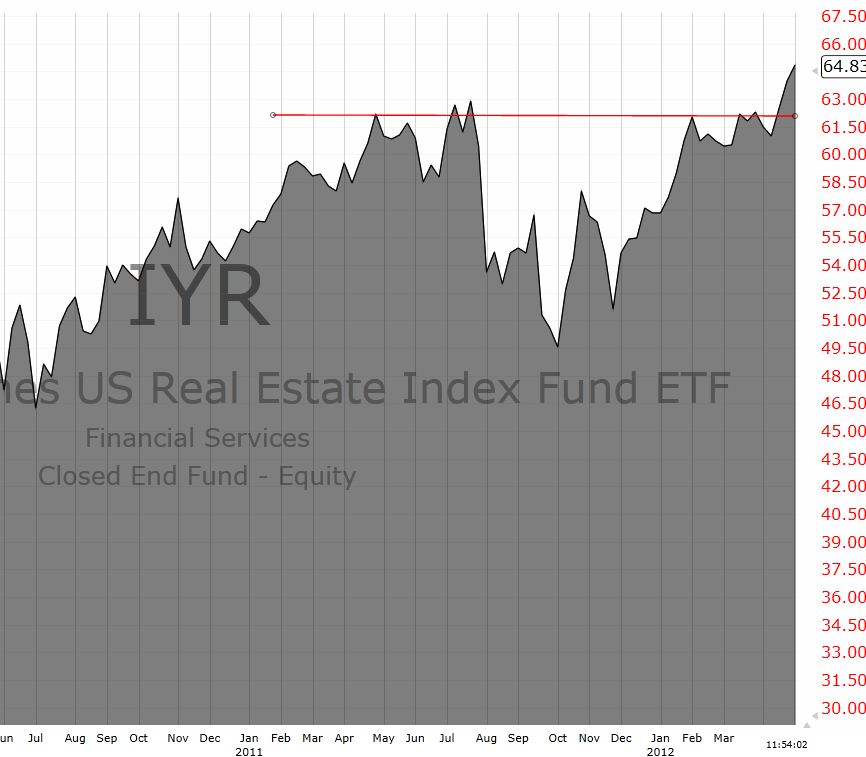 What do you think?