The ZIRP-Induced Deflationary Death Spiral du Jour is the money market funds business, although to continue referring to it as a "business" is kind of hilarious at this point.  Because there isn't a millimeter of room to charge anyone any money for running a money market fund at the moment.
From the Investment Company Institute's April 2012 Research Report: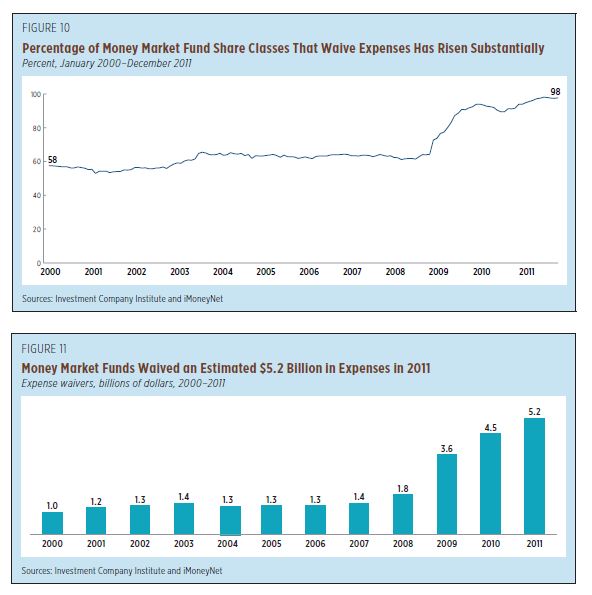 By the end of 2011, 98 percent of money market fund share classes were waiving at least some expenses.  Expense waivers are paid for by money market fund advisers and their distributors, who forgo profits and bear more, if not all, of the costs of running money market funds. Money market funds waived an estimated $5.2 billion in expenses in 2011, four times the amount waived in 2006.
The next time you grumble about how your money market fund is yielding nothing, remember that some stupid company out there is also earning nothing just to provide it to you.