The major money managers polled by Barron's each year are bullish yet again (52% looking for market gains for the rest of the year), but less so than they were last spring (when 59% were bulls headed right into the Euro Crisis Summer).  I think a lot of these cats are bottom-up earnings-driven stockpickers, which is fine.
So for what it's worth some insight from the herd:
The current crop of bullish investors expects the Dow Jones industrials to rise by 6% through year end, to 13,756, and add another 3% thereafter, to arrive at 14,183 by June 2013. In round numbers that's a gain of 10% from Friday's close of 13,029.26, although there is no guarantee the path from here will be smooth.

The Big Money bulls likewise see the Standard & Poor's 500 adding 6% more this year, to 1456, en route to 1508 by the middle of 2013. The Nasdaq, they say, could rally 7% by year end, to 3211, before reaching 3360 next June.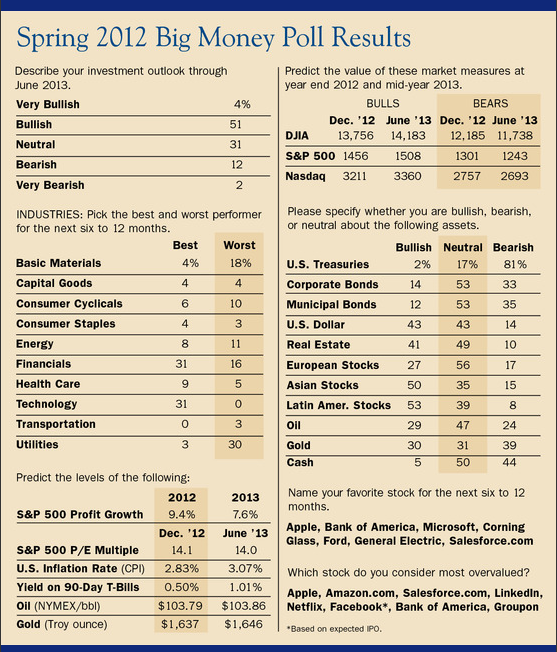 Source: