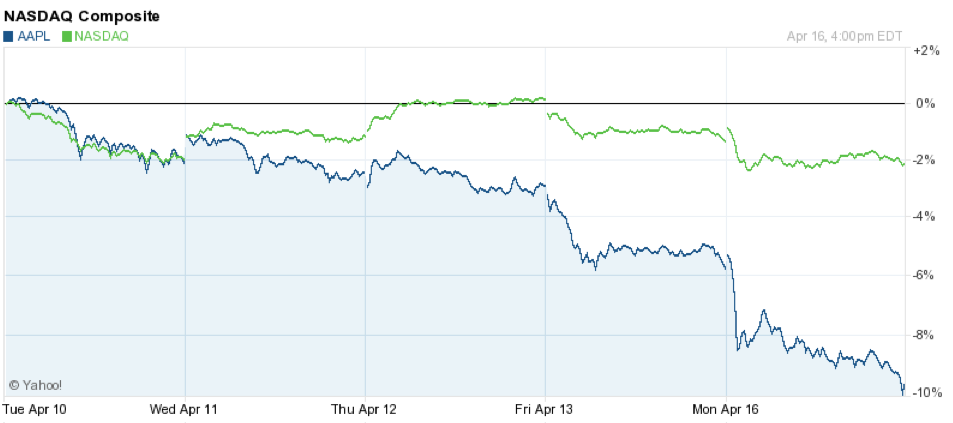 Apple is down 10% in the last 5 trading days.  This is against a Nasdaq 100 Index ($QQQ) that's only off 2-and-change percent.  We're talking about 64 straight points off the high.  Fast.
Maybe it had something to do with this nonsense:
Apple and the Return of the Gimmicky Price Targets (from April 3rd)
Don't get me wrong, I'm not ready to count Apple out as a stock or a company – but when the childish bullsh*t gets too overheated, you know it's time to get nervous.  Props to Howard Lindzon who agreed with me on the price targets and made a sale in the mid 600's (I did not sell any but don't own all that much to begin with.)
What do you guys think – will the bulltards and groupthinkers be chastened by this week's stock action or will they carry on as before?