UPDATED: I am told that this is a French-language site but it is of Swiss origin.  Okay, carry on – JB
I parlez a little bit of Francais (my aunt lives an hour south of Bordeaux and I took French in high school).  So when my friend Eddy showed me this, I was blown away:
Les blogs financiers sont légion. Lesquels suivre? (Bilan)
It's an article from a French periodical that looks at how developed and vibrant our financial blogosphere has become.  The list of their favorites below: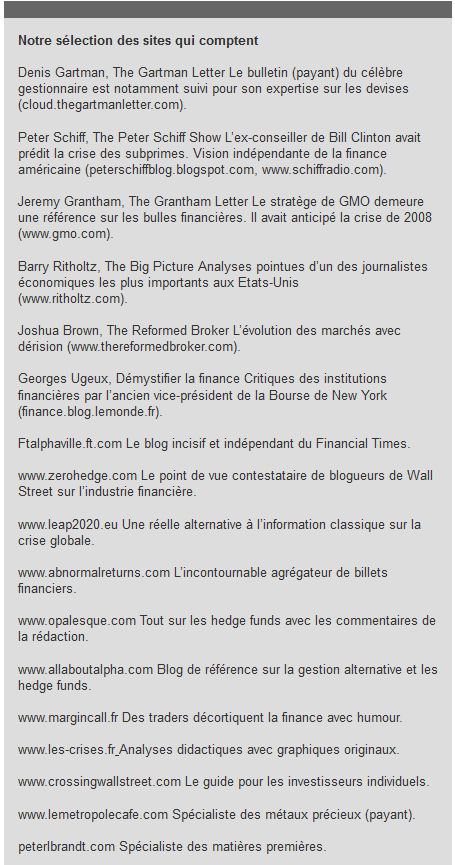 Very cool – anyone wanna translate?
Source:
Les blogs financiers sont légion. Lesquels suivre? (Bilan)