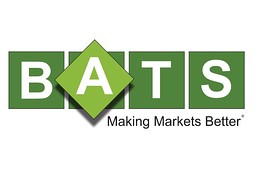 I don't have the slightest idea what the hell this was all about, but it was maybe the biggest IPO debacle in decades…
Yesterday the BATS Exchange ($BATS) – an all-electronic rival to the Nasdaq and NYSE favored by institutions and HFT robots – came public and within seconds the shares were in free-fall – from $15 to $1, no joke.  So by day's end they called for a do-over.  They're going to unwind the trades and cancel the whole thing out as though nothing ever happened.  Okay then.
My friend Dougie Kass shot out an email calling it the "Billy Batts Exchange" – as in the Frank Vincent character in Goodfellas who gets stomped to death after bringing up Joe Pesci's shoeshine days one time too many (amazingly, that scene is posted on Youtube in its entirety!).
I was also reminded by my friend Kid Dynamite that the last time an IPO was simply cancelled on opening day, it was Wilt Chamberlain's one-location steakhouse company.  One of the most gruesome boiler rooms of the early 1990's, Meyers Pollack Robbins, was the underwriter.  God knows what they were thinking (or scheming) to be bringing something like that public.  Earlier than that, Eagle Computer decided to cancel its IPO back in 1983, according to Renaissance Capital, when its CEO was killed in a car crash on trade date – a horrifying story.
This is a pretty ironic story in that it's a stock exchange company having a major glitch in the trading of its own shares.  Kind of like the cobbler whose kids go about town with holes in their shoes.  Trés humiliating.
Anyway, David Benoit at Deal Journal really outdid himself with his coverage of the whole mess yesterday, I'm sending you over to him and to Felix Salmon for all the details.
BATS Initial Public Tease: Nine Seconds of Free Fall (Deal Journal)
How the BATS Trades Get Unwound (Deal Journal)
Chart of the Day, Flash Crash Edition (Felix Salmon)