Barron's is out with a massive survey of wealth managers (my peers) and the results are at once comforting and troubling to me – my portfolio positioning looks shockingly close to the mainstream, apparently.
One of two things must be going on here – either they're all reading me and doing what I'm doing or (and the more the likely explanation) we're all huddled together in the stance that's been working and expecting a continuation of trend.
Oh boy.
This year Penta surveyed 40 of the largest wealth-management firms to find how they are invested to produce the best risk-adjusted returns for high-net-worth investors with a moderate appetite for risk. All the firms approached provided us with snapshots of their current asset-allocation models , which in practice are adjusted to suit clients' needs and asset levels.
And the chart (click to embiggen!)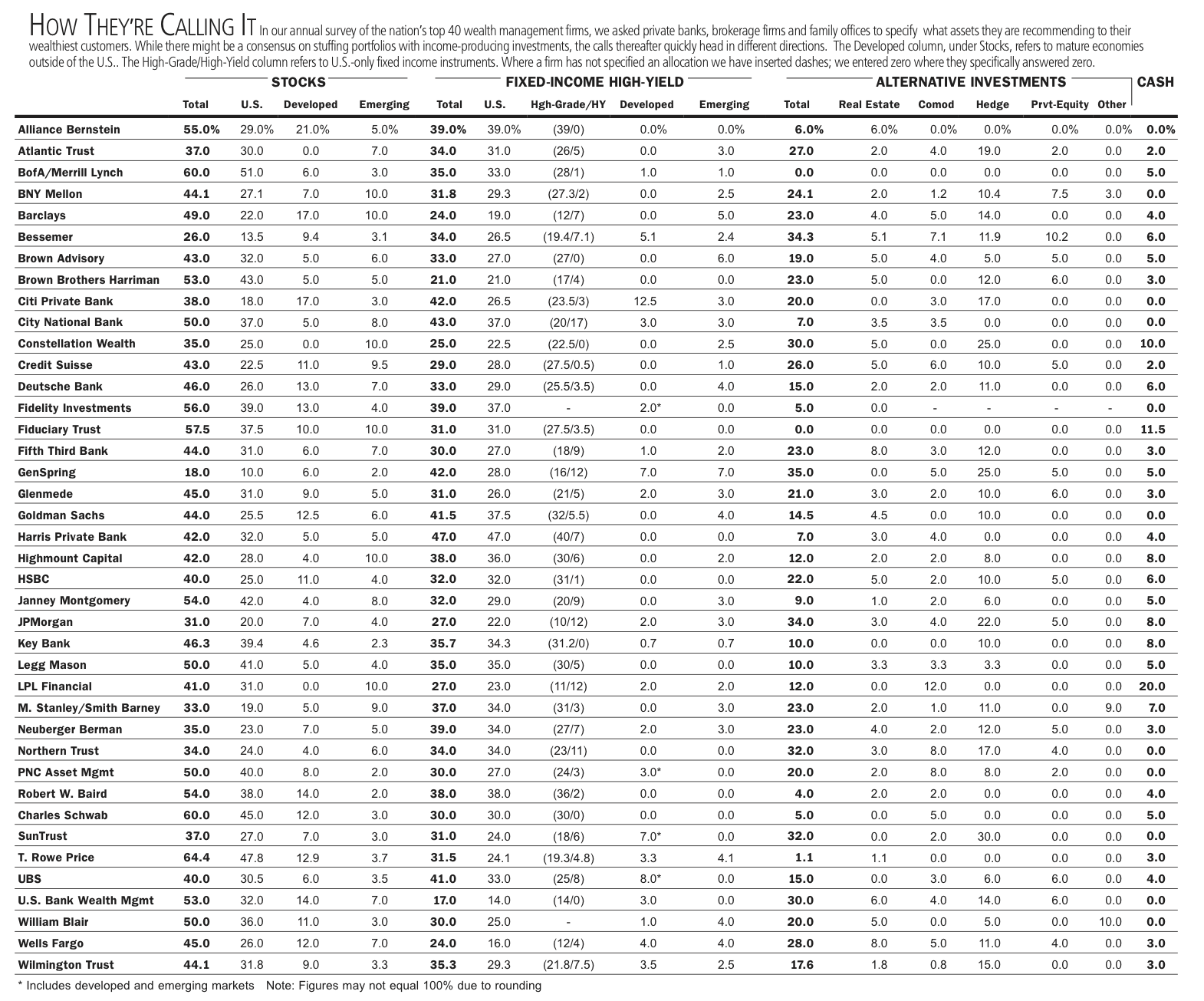 Source:
Seeding the Next Fortunes (Barrons)