Why does it matter that Apple ($AAPL), with only five (FIVE!) stores in China, is getting ready to go full blast into that market?  Here's why…
From The Economist:
ON MARCH 3rd, China is forecast to sign up its billionth mobile subscription, having fallen just 12m short of that milestone at the end of January.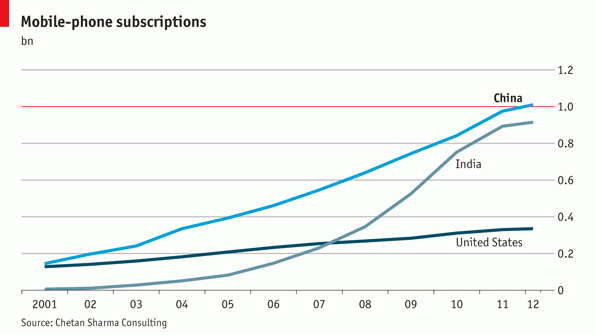 Ponder that a moment, señor.
Sources:
All the Phones in China (The Economist)
All the phones in China