Pimco Managing Director Mark Kiesel is out with an outrageously good piece of research on the potential of US energy development and the positive impact domestic production has on our economy.
In particular, I want to show you a handful of charts that I think speak volumes about how we can change the game – you may recall my own rant on this topic from a week or so back…
Increase in U.S. shale natural gas production lowers costs, boosts economy
Over the past several years, the U.S. has experienced significant growth in onshore shale natural gas production in areas such as the Marcellus, Haynesville, Fayetteville and Barnett formations (Figure 1) due to technological progress in hydraulic fracturing and horizontal drilling. These emerging shale developments have helped natural gas output climb to 22.7 trillion cubic feet in October 2011 from 20.2 trillion in December 2007, according to the U.S. Energy Information Administration (EIA)…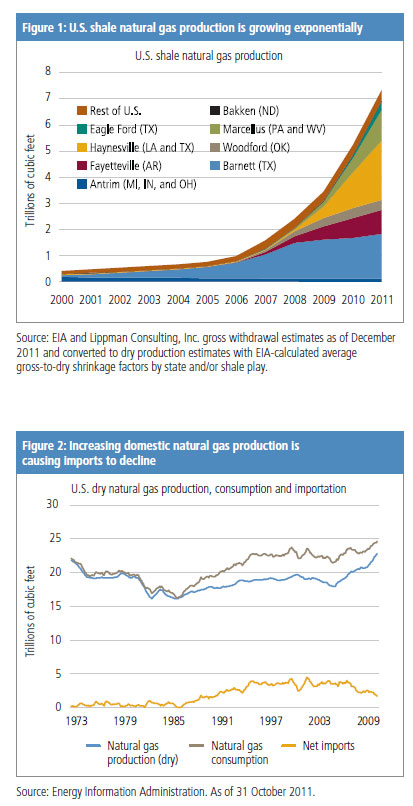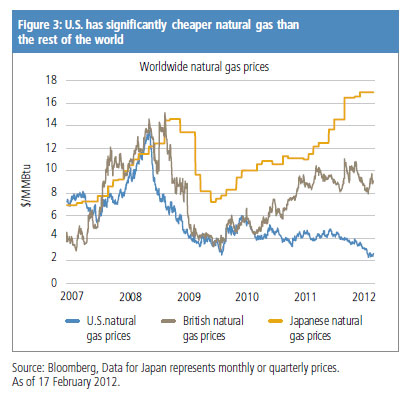 If you're an investor in the energy sector, I highly recommend clicking over and checking out the whole thing.  Kiesel is looking at this stuff from a credit perspective, I'm looking at it from an equity standpoint.  There are some really key insights here.
Source:
Read Also:
How Ahmedinejad Can Save the US Economy (TRB)