My friend Brett and his team at Street of Walls do a really nice job each quarter analyzing the 13Fs of 23 top hedge funds.  They slice and dice the data and come up with some really great ways to visualize what's happening in Hedgistan.  I pulled some stuff from the report, click the link below and check it out for yourself!
New positions taken:
Tickers in Red represent common or "crowded" positions. The most crowded new ideas during the quarter were DLPH, LMCA, and GLD.  Other new positions shared among hedge funds but with less overlap were ORCL, VRUS, QCOM, YHOO, URI, TXN, WFC, and GOOG.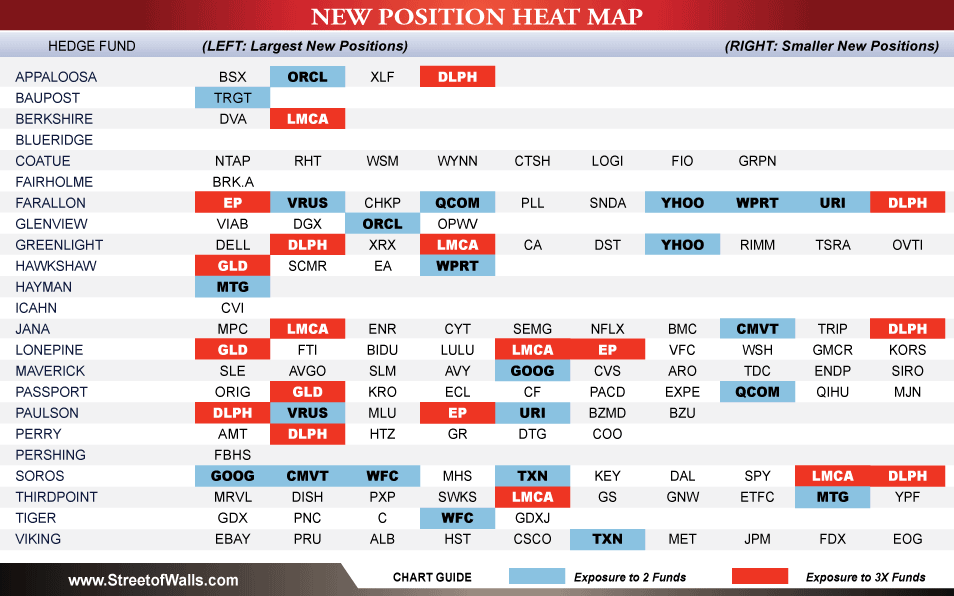 Valuation and characteristics of hedge fund holdings:
The average market capitalization of hedge fund portfolio companies was $31.0 billion, on average the funds listed below bought companies with a 2011 forward price to earnings ratio of 18.6x.  Short interest as a percentage of publicly traded floating shares was an average of 5.3% across the 23 funds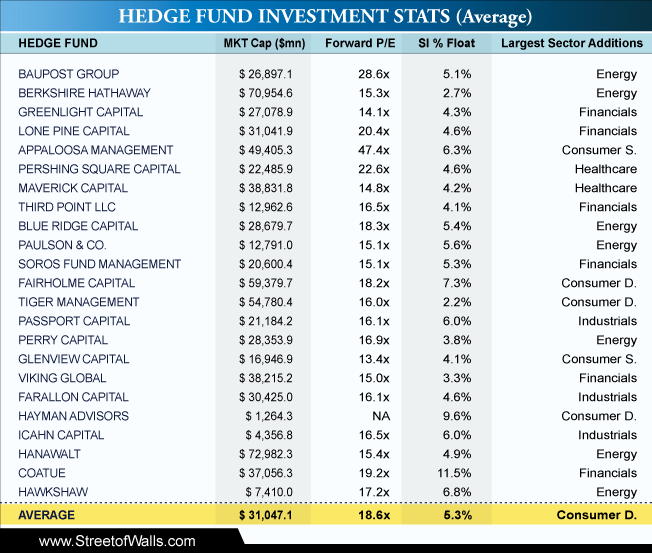 Sector weightings based on last quarter's moves:
There was a big push within the quarter to Consumer Discretionary (+3.1%), Financials (+0.7%), and Healthcare (+0.5%) while Industrials (-1.4%) and Materials (-1.5%) declined the most.

Fund managers are adding exposure back into Financials and Healthcare after huge declines the last several quarters.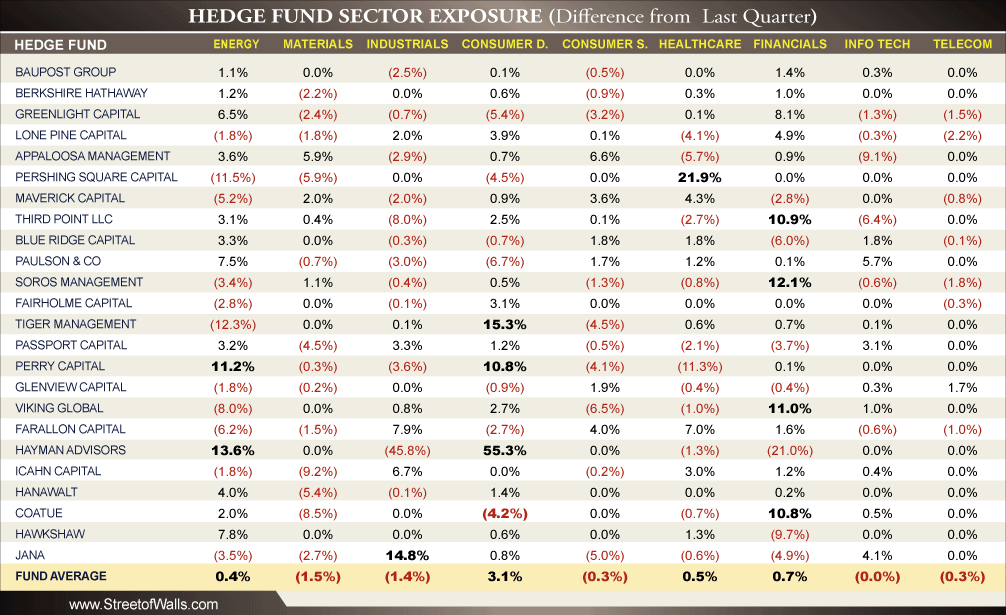 Visit Street of Walls here.
Download the entire report (PDF) here: