Buried in a wide-ranging Fidelity piece on markets and the economy is this gem of a chart below.  What you're looking at is how wild the Citigroup Economic Surprise Index has been, pay close attention to that last 6 month period:
Clearly, the news has been positive—so positive, in fact, that the Citigroup Economic Surprise Index (CESI) has completely round-tripped from the lowest levels in years to the highest levels in years. This index measures economic data against their estimates, so when the data exceed the estimates, the index rises, and vice versa. The index tends to be positively correlated to both the S&P 500® Index (it's a three-month rate of change) and the 10-year Treasury yield. You can see in the chart below that the CESI looks a bit toppy here, which suggests that stocks may not have much room left to run without another catalyst.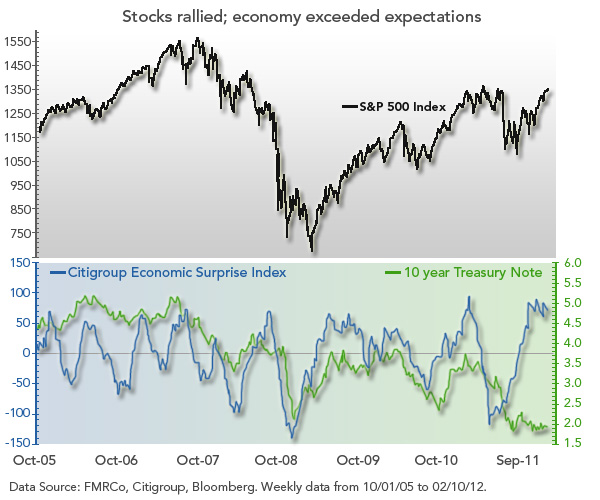 Pretty crazy, makes it very hard to be a pundit with a roundtrip like that!
Source:
Time to sell or hold on? (Fidelity)