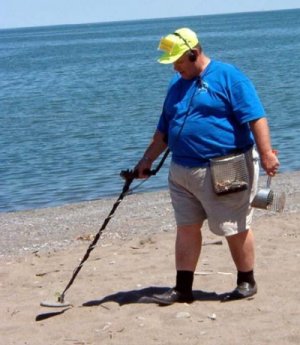 I have a friend who's been struggling for a long time to break out.  If he would just do this one simple thing I keep telling him to do, his life would change forever.  I speak with other friends of his and they've told him to do the same thing I have.  He doesn't even pretend to be considering it – he's just going to keep doing it his way forever.
The struggle continues, what a waste.
There are 20 media companies producing video content in the finance space right now at various levels of professionalism and competence.  A lot of the videos look really good, like they were made in a television studio for cable broadcast – multiple camera angles, graphics, music, high definition, etc.  But the content in the majority of these videos sucks.  Boring people talking about unimportant shit in the most dull language possible.  My friend Joe Weisenthal (editor at Business Insider, fastest blogger alive) and I were publicly talking about having a regular show where the two of us nail every important finance topic once a week in a 5 to 8 minute blast of awesomeness.  The show would be effortless for us, we eat, sleep and breathe it all week just in the course of doing our day jobs.  Between the two of us, we could probably generate tens of thousands of views each week once it gets posted – do you have any idea how much web video goes virtually unwatched even on the websites of the major media companies?  And not a single producer picked up on the idea.  Joe said "I feel like someone should be fired for not getting in touch," and I think he's right.  Wait til we actually do it.
In the meantime, what a waste.
Why is it necessary for there to be 50 analysts covering Apple or 35 analysts covering Cisco or 29 analysts covering Intel?  Is that really worthwhile for every single firm who is paying a guy to listen to these conference calls, be spoonfed a guidance number and then work backwards to arrive at a DCF calculation?  How about five guys do the company basics, they're all going to be within a certain range of estimates anyway (they all went to the same colleges and took the same courses), freeing up the other 20 or so analysts to find ways to make that research profitable or actionable to the clients?  More analysts should be focused on investing ideas rather than earnings estimate spreadsheet work that everyone else has already done satisfactorily.  And did you know that no one on the sell-side covers ETFs?  50 analysts covering Apple for Wall Street firms and not one can tell you which agricultural ETF you should trade over the others or which commodity ETN is poisonous for your portfolio because of contango.  Meanwhile, ETFs make up 30 to 40% of all daily volume in the markets – and yet they are only "covered" by Morningstar and a handful of blogs!
A million analysts analyzing the same 500 stocks based on the same metrics and coming to the same conclusions, what a waste.
I walked the floor and popped my head in on a few presentations at the Traders Expo in NYC last night.  I respect the people and companies who come out to sell what they sell, everyone's gotta earn a living.  But my god, half the audience for this is a sick, sad mixture of the old and the clueless.  Forget about the professional traders who are there looking for better technology and lower costs so they can keep more of their dough, they are there with a purpose.  But the retirees – the guys who have worked their whole lives and simply didn't put away enough to retire, it's so sad.  They are traipsing around the exposition hall in their white sneakers stuffing their totebags with chochkas.  These are the guys who think they're going to trade what little they have into a steady stream of profits to retire on.  They are a step removed from walking the beach with a metal detector.  But there are no answers here.  This is some crazy-sad shit to behold.  I saw a room full of white-haired gentlemen listening to a 30 year-old financial writer teaching them why they need to identify the next Guitar Hero-like trend and trade the stock – I had to leave the room.  Fr0m one end of the exhibit hall to the other were "Magic Formula" guys, people selling "systems", trade-the-news datafeeds, pattern-spotting software, potions and tonics and on and on.  I'm not saying none of it works, but I am saying that most people there simply have no ability to make it work.
Thousands of quietly desperate souls looking for a pot of gold on the fifth floor of the Times Square Marriott Marquis, what a waste.