Ryan McCarthy, Jason Zweig and I started what could be the world's worst Twitter hashtag, #WallStreetPets, a few weeks ago.  Samples:  Vikram Panda, Stevie Co-Hen, Jeremy Beagle – it gets worse and worse.
Anyway, it turns out there is a real Wall Street pet that trumps all of the imaginary ones, he is a puggle (pug/beagle mix) who was born on April Fools Day in 2010 and currently resides in Manhattan.
Meet Bernanke the dog: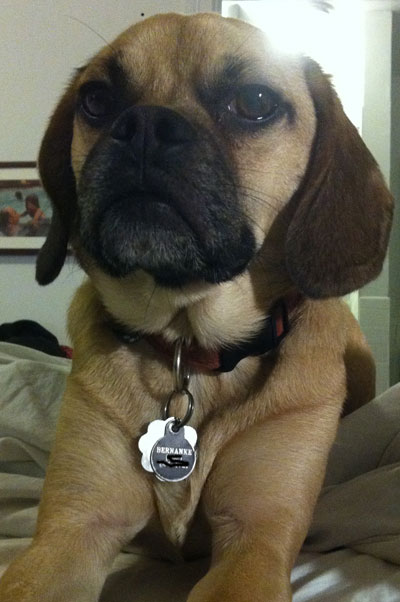 Bernanke belongs to my friend Jacob Dienelt, a Wall Streeter who tweets under the handle @jakedienelt
Here's what Jake has to say about his Wall Street pet:
"Bernanke was born in Michigan and arrived in NY at the age of 6 weeks, weighing 5 lbs via American Airlines, picked up at the baggage building of LGA.   He won first place for trick this year at the central park dog fair… he can dance around on two feet, roll over, spin around, and do a few other things. He gets walked through Central Park every day.  I have been thinking about getting a second dog, and if I did, it would be named Draghi."
Some gratuitously adorable shots of Bernanke below: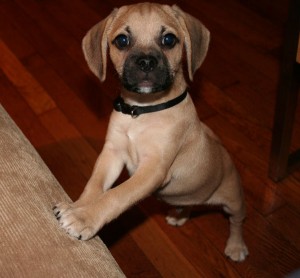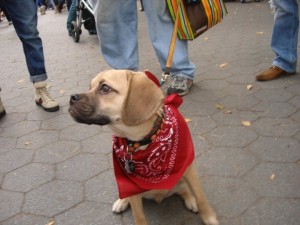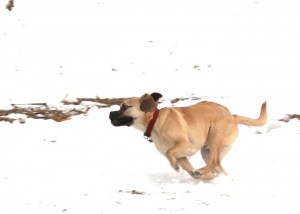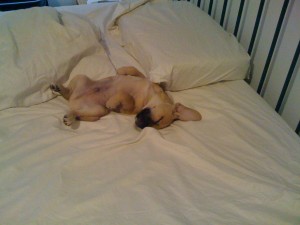 Follow Jake on Twitter and pray he give Bernanke his own account!