A very big day for stocks and the economy today for a variety of reasons.  The GOP may want to start ginning up all that Obama birth certificate stuff again because if this continues through 2012 he'll be a tough incumbent to beat.
First, the standings as of the 3pm look and the week's performance by group: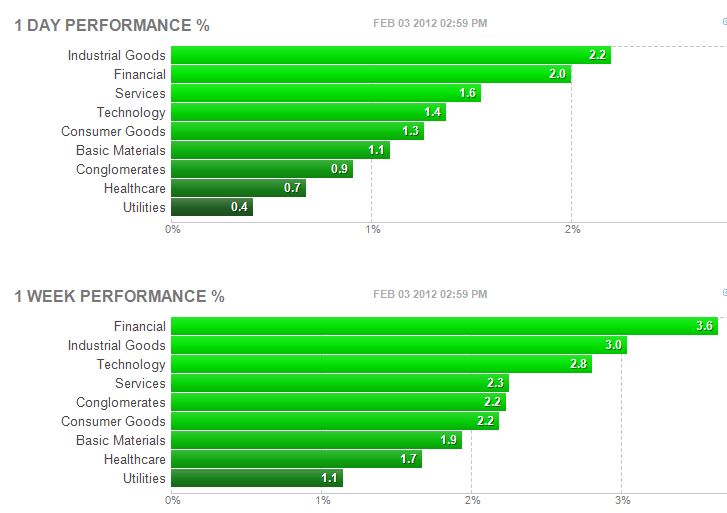 And now, a moment of reflection as we remember the fateful plane crash that claimed the lives of Ritchie Valens, Buddy Holly and the Big Bopper on this day in 1959.  There was a great tribute album to Buddy last year put out by Paul McCartney and a host of contemporary artists that I think you should check out, it's pretty awesome: Rave On Buddy Holly
Anyway, the historic Surf Ballroom was the site of their final concert before they took off.  It's in Iowa and it's been incredibly preserved since 1959.  The ballroom is still in use to this day and it's loaded with memorabilia from the era.  USAToday has a cool set of photos posted here:  Iowa's historic Surf Ballroom is 'a temple of rock and roll'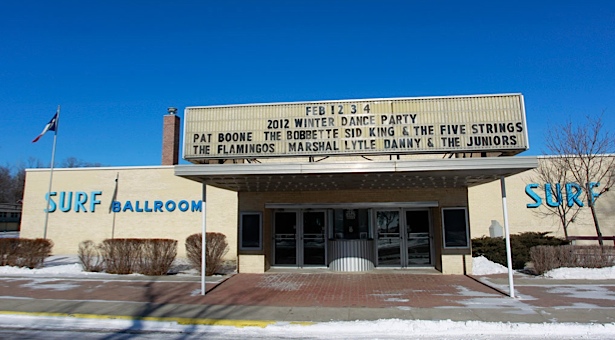 But there's never been a more well-known and touching tribute to the death of any rock and roll stars than Don MacLean's 1971 masterpiece American Pie.  My favorite live version is below, have a great weekend and rave on!
Good night!