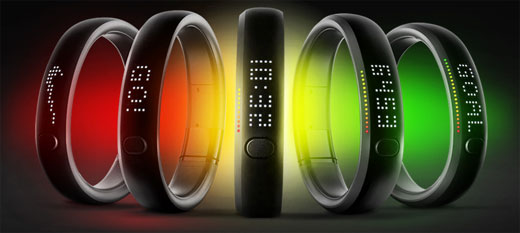 People take a glance at the common stock of Nike ($NKE) and shake their heads.  They don't get how a company that should have matured decades ago in terms of sales growth and profitability can continue to break out to new highs year after year.  How can Nike still "find" that much growth?
The answer is innovation.
Nike launched a very cool product earlier this month called the Nike + Fuelband that is a $150 wristband meant to monitor how much moving and shaking you do during the course of the day.  You will input your information on the web and the bracelet will let you know when you hit your fitness goals for each day (and how far you walked, etc). The marketing is geared everyone – walkers, runners, boxers, breakdancers – you name it, so brillz.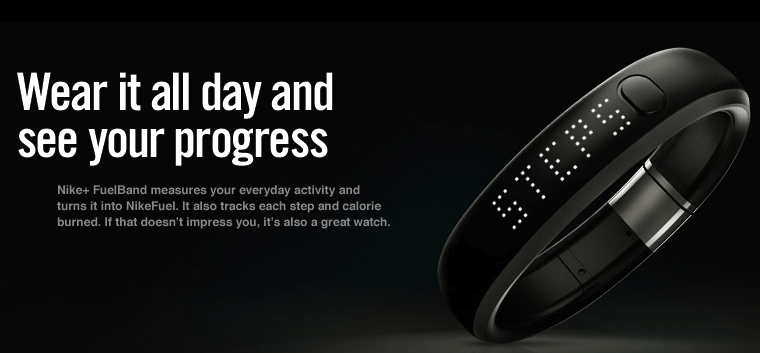 They sold out of every size within days and there is already a waitlist.  I'm on the waitlist for two of them (the wife is really into stuff like this).  That's 300 bucks to Nike from us for a product that no one has used yet (they ship late February) and that I've never seen in a store.  They took an iPhone app and made it a product and everyone is going to be wearing them – like Livestrong bracelets – this spring.
The little silver clasp you see is a USB that connects to your computer, it uploads your new information and downloads whatever it needs to – while charging the bracelet back up.  The lettering and color on the bracelet is accomplished with 100 white LEDs and 20 performance color LEDs.
This thing is going to be a monster.  Nike didn't invent the concept (just like Apple didn't invent the MP3 store), they just came out and did it better than anyone.
Check it out:
Visit the official site: