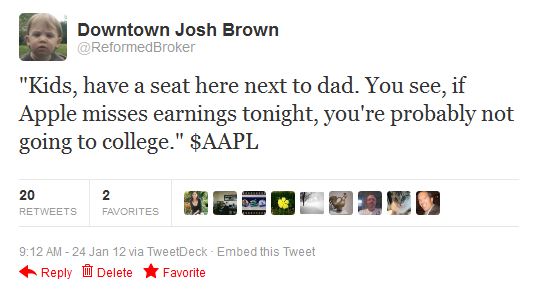 This is it, the biggest moment of the, well, the week?  I guess?
Apple ($AAPL)  reports tonight, The Street is looking for $10.05 on $38.72 billion in revenue.
The growth juggernaut is still relatively cheap (15 times earnings with a 50% growth rate) but everyone is worried that any quarter now, the growth will noticeably slow.  I have some client money in the name but not much.  I'm mainly interested because of the psychological effect this report could have on the rest of the market – in one direction or the other.