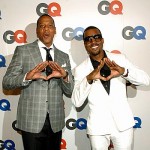 Y'all know the Rocafella sign, right (seen at left)?  You've probably seen Jay-Z or Kanye representing their label with their hands in the shape of 'the rock" diamond.
But I bet you didn't know the Richest Man in America was down with the ROC, too…
Last night Jay-Z re-launched his 40/40 Club in NYC and Warren was in the heezy.  Caption the photo below of Warren representing and the winner gets a fully-loaded 2013 VW Jetta.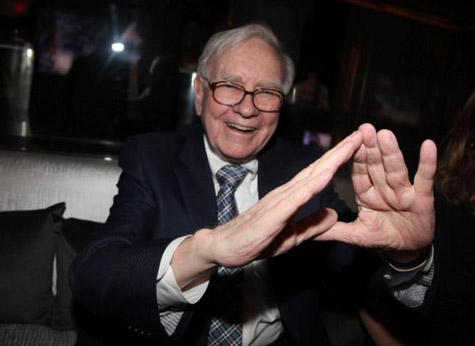 Go for it!